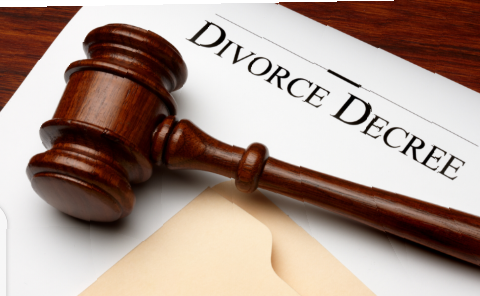 They say the beauty of life is to get someone who may be attached to one soul. The Bible also has exalted the institution of marriage as it is holy,initiated by the creator in the garden of Eden. It says,he who finds a wife find a good thing and receives favor from God.
Divorce was prohibited in African tradition. No man was allowed to leave his wife. However,the modern life has changed the whole concept of marriage and divorce.
The following are some of the superstars and celebrities who had to pay billions of money to file divorce case with their loved ones.
1 Amazon Founder 3.8 trillion .
Separation can be expensive affair even the world richest folks the world biggest divorce settlement setback Amazon billionaire Jeff bezo an equivalent of 3.8 trillion after he handed over a steak online shopping gain to his ex-wife bezos.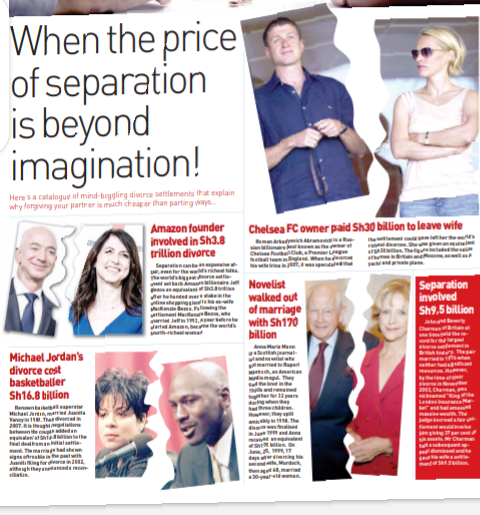 2 Michael Jordan and Juanita Vanoy,sh.16.8 billions.
Basketball superstar Michael Jordan divorce Juanita in 2007. It is thought that the negotiation between the couple costed about 16.8 billion for the divorce case to go throug.
3.Roman Abramovich, Chelsea Owner.
The Chelsea owner and Russian billionaire paid 30 billion to leave wife Irina in 2007. It was speculated that the settlement could have left her the world's richest divorcee. The figure included the value of his home in Britain and Moscow as well as yatch and private plane.
Content created and supplied by: @chibupress (via Opera News )