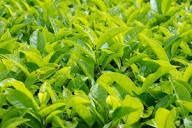 The tea sector is a source of livelihood to many families in Bomet County. In a bid to enhance the sector, we are supporting Tea farmers through completion and construction of new tea buying centers.
Flagged off construction materials to 139 TBCs in the county worth Kshs 23M. XD
In the last 2 FYs, we have supported more than 176 TBCs to a tune of Kshs 33.5M.
"Through this program, we aim to improve the quality of tea produced in Bomet through proper handling at the centers by reducing congestion and overheating which subsequently reduces on quality." Dr Barchock said
Through this project, most of the residents around the county as well as outsiders have secure job opportunities. People earn living as well as educating their children.
The National Government as well as the County Government work in hand to improve the quality as well as the payment in tea industry. This is to motivate the farmers to produce more of the tea.
Content created and supplied by: Peterkipkemoi42 (via Opera News )