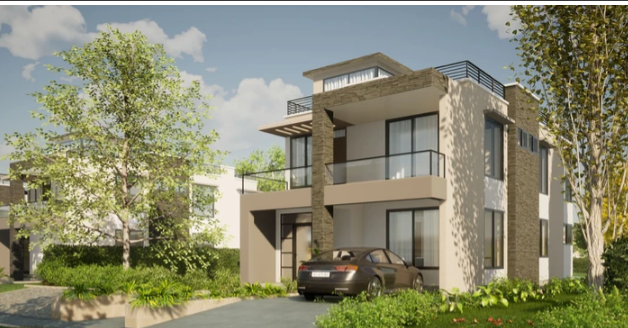 A beautiful house from every angle using a tried and tested design. Large roof overhangs ensures rain will not damage the walls and while standard window openings allow for security grills and very functional natural ventilation. The plan is split in half with the right side containing all 3 bedrooms while the left contains the living room, dining, kitchen and a prayer room. The entrance verandah is complimented by a second one connecting directly to the dining. The veranda allows for a more private outside seating area away from the parking area and gate. The use of regular roofing sheets helps you save money while ensuring that you do not have any leakages - all this while looking stunning!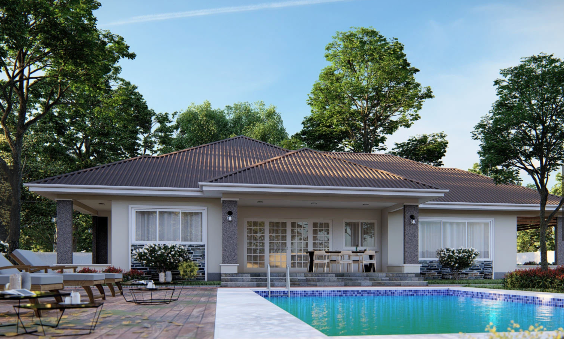 This simple 3 bedroom plan contains a master bedroom with its own bathroom including a jacuzzi with a 180 degree view and double shower as well as and walk-in-closet. The two other bedrooms share a bathroom which is also the guest bathroom. An enclosed kitchen connects to a multi-use pantry/store/laundry. The dining and living rooms have a fireplace for those cold nights.
Here are some of best stunning houses.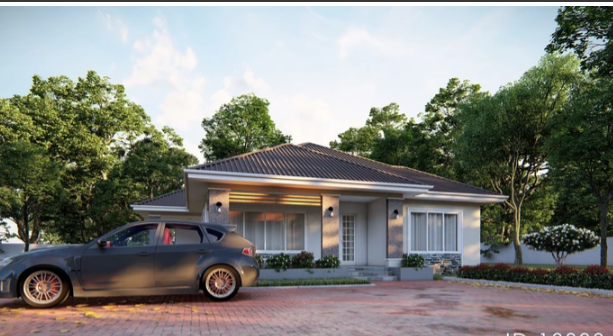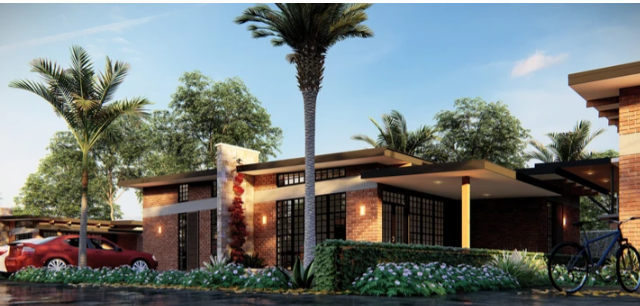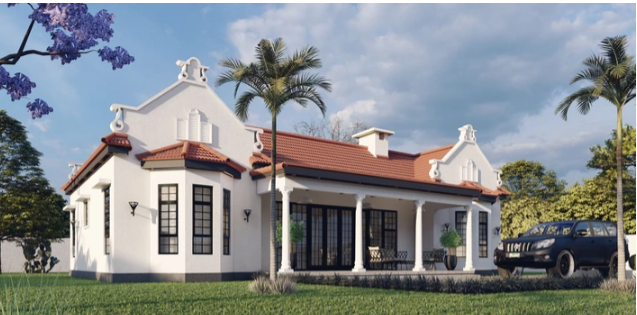 Content created and supplied by: Drachir (via Opera News )