Traders trading on Mitumba clothes and foodstuffs behind the St. Jude building along the Family bank street on Wednesday morning woke up to a flabbergasting site with their trading stalls demolished by the county enforcement officers.
The traders with angry faces have castigated the move by the county government to bring down their stalls in the middle of the night without notifying them n time.
"We were caught unawares and, this with the strongest terms possible we condemn," said a trader.
The officers are said to have carried the goodies from the stalls and enjoyed themselves home. The angry traders are counting on losses their goods having been destroyed by the enforcement officers.
They marched to the county offices chanting songs demanding to be addressed by Kisii Governor James Ongwae on their state.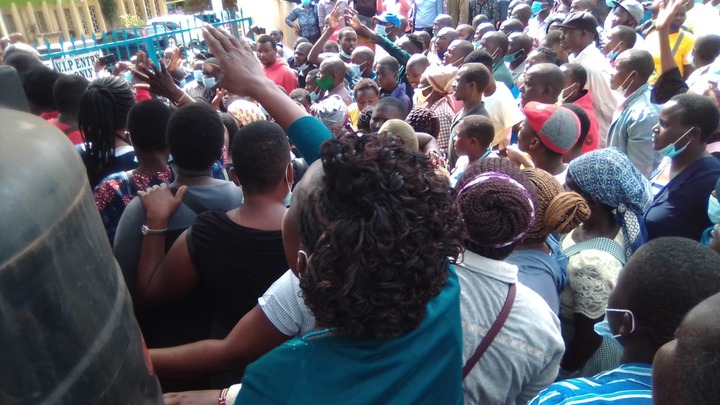 The traders at the Kisii County offices.
The police lobbed teargas cans to disperse the angry crowds who, however, remained firm to the course. They were later on addressed by the county secretary who called for a closed meeting with the leaders of the group to see a way out.
The traders remained calm as they wait to hear from their leaders on their deliberations after the meeting with the county secretary.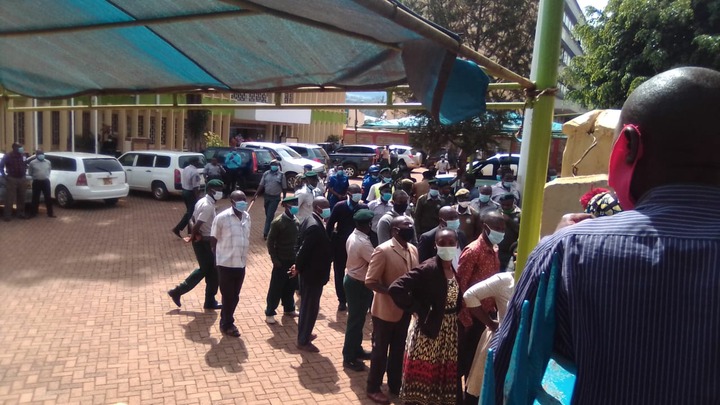 Word has it that the clearance of the street is to keep the road accessible because the traders have been carrying out their services on the road.
For now, the traders will remain in fate unknown till the meeting who is underway is over.
Content created and supplied by: [email protected] (via Opera News )