Almost all of us have a goal of spending less than what we actually receive as salaries. This is mainly because we want to increase our savings and stop wasting money on nasty things. Most people waste their money on some of the things we don't need without realizing it.You are advised to keenly take a look at your spending and try as much as possible to find out the things you might be wasting your money on.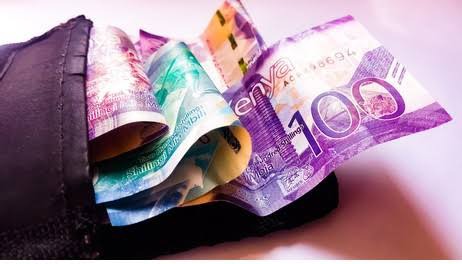 You should be recording every single purchase for one month or even one week in order to find out little things that are wasting your money. After finding out things that you are wasting your money on cut them out. This will actually help you to avoid wasting your money. Let's take a look at the common things most people waste their money on:
1. Credit card interest
Try as much as you can to live without the things that you can't afford. They are mainly affordable at high interest rates when your credit cards are involved. If you must use credit cards then make sure you can pay it off when the month ends. One of the biggest wastes of money is paying interest on purchases.
2. Deal websites
One of the biggest places people waste their money on is deal websites. People just buy things that are on sale without knowing if they will use or enjoy it, and whether their expectations will be fulfilled.
3. Unused gym memberships
If you know that a gym membership will be of benefits to you then you can start it. You can always do some exercise and workouts at home or outside.Don't waste money subscribing on gym membership that you will not use.
4. Premium cable packages
You can always subscribe premium cable packages if you are using much of the provided channels. Don't waste your money on subscription when you are not using more than 90% of the channels in your cable package.
5.Designer baby clothes
We all know how babies grow out of clothes quicker than we actually think. There are always baby clothes that are adorable and can be found on cheaper prices. Buy them nicer clothes when they are old enough to take good care of them.
6. ATM cards
You are advised to plan ahead and avoid unnecessary fees that can be used on other important things. Their is no sense paying over Ksh.40 to get your own hard earned money out. You can always save much money than withdrawing money on a regular basis.
The other thing that most people waste their money on are:
7.Appetizers.
8.Daily coffee trip
9.Upgrading shipping
10.Overdraft fees.
Content created and supplied by: BrokeNews (via Opera News )