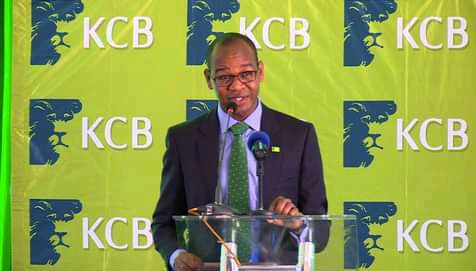 The Huge Amounts Of Money Kenya Commercial Bank (KCB) CEO Joshua Oigara Earns Monthly.
The Kenya Commercial Bank (KCB) Bank CEO Joshua Oigara is one of the highest paid person's in the country and over several years now, he has successfully led the Kenya Commercial Bank to greater heights of success.
Joshua Oigara do earn a huge amount of 299.1 million Kenya shillings per year as the CEO of KCB and this Includes his basic salary, allowances and bonuses.
Every end month, he do take home about 24 Million Kenya shillings and this is one of the best pays in the country and this is due to his good work that he is doing at the Kenya Commercial Bank (KCB)
There are also other bank CEO's who do earn lots of money every month and they are amongst the top corporate leaders in the country.
For more information on this and other news making headlines, make sure that you follow me.
Share widely and remember to keep safe from the deadly COVID 19 pandemic by following all the laid down measures by the ministry of health.
Content created and supplied by: WorldVoice (via Opera News )