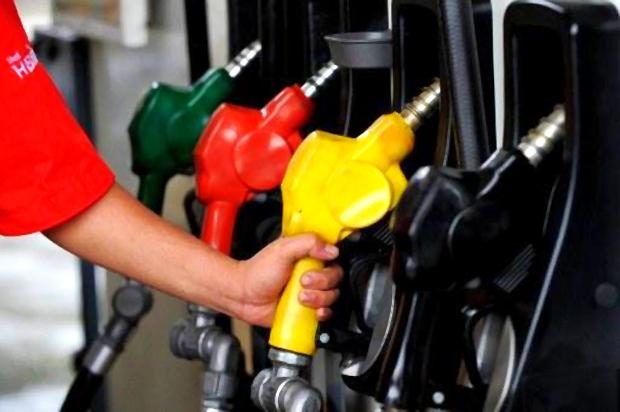 Over the covid-19 period fuel prices have been relatively low and quite economical. Being one of primary producing agents that drives all sectors of economic activities, its demand is always high. However, as a nation the energy and petroleum regulatory authority has been mandated with power to regulate prices. This prevents suppliers from shooting The value of the said commodity unconditionally.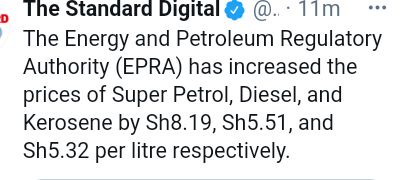 Therefore, with its powers, EPRA has increased the prices of super petrol, diesel and kerosene. As from tommorow the said fuel will cost in addition sh. 8.19, sh. 5.51 and sh. 5.32 respectively. In return this will see rise in cost of basic commodities and services. Travelling cost which is directly related to new prices will shoot up.
The Kenyan government should at least find modalities to stabilize these frequent change in prices, so that Kenyans are not hardly hit, especially during this covid 19 period. Because, most of businesses are still struggling to catch up after suffering losses.
Content created and supplied by: DAVIESOUMA (via Opera News )