Prepare for a long electricity blackout on Saturday, February 06 and Sunday, February 07, if you're a resident of the following areas.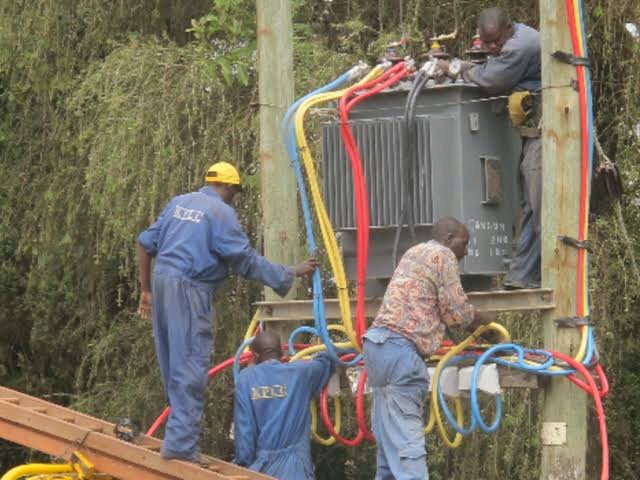 The Kenya Power and Lighting Company usually issue out notices whenever they have set an interruption. The company issues the outage notices as per the rule 27 of the electric power rule. This weekend the Kenya Power has announced that they will be carrying out maintenance of the power supply systems and therefore they will be forced to shutdown the supply of electricity in several parts of the country. It is therefore necessary for those who will be affected by the blackout to get prepared. For instance there are people who need electricity each day in order to do their daily activities. Whenever there is an outage, these people are disadvantaged.

Electricity has so many uses. Some people use it for domestic purposes such as lighting, powering electronics among others. Industrial plants run heavy machinery and hence need uninterrupted supply of power. Banks and institutions like schools and health centers also need electricity for daily operations. It is therefore important for these institutions to get braced for the set interruption. The outage is scheduled this weekend for very many hours. Below is the list of areas that will be affected as well as time.
Saturday (06.02.2021) Shutdowns
PARTS OF HOMABAY COUNTY
AREA: KMTC HOMABAY, GK PRISONS (DATE: Saturday 06.02.2021 TIME: 10.00 A.M. – 4.00 P.M.) Tom Mboya Univ, KPLC Offices, Cold Springs Hotel, Shivling S/Mkt, GK Prisons, Kenya Police & adjacent customers.  
Sunday (07.02.2021) 
PARTS OF NAIROBI COUNTY 
AREA: PARTS OF MOMBASA ROAD (DATE: Sunday 07.02.2021 TIME: 9.00 A.M. – 5.00 P.M.) Syokimau Railway Stn, Grain Bulk Handlers & adjacent customers. 
PARTS OF HOMABAY COUNTY
AREA: OGANDE GIRLS, PART OF RODI (DATE: Sunday 07.02.2021 TIME: 11.00 A.M. – 1.00 P.M.) Ogande Girls, Imbo, Part of Rodi, Rangwe, Asumbi Mkt, Omoya, Ndiru, Manyatta, Asumbi Complex, Mbeka, Nyakwadha & adjacent customers.
PARTS OF TURKANA COUNTY
AREA: KAINUK, LOKICHAR, KALEMNGOROK (DATE: Sunday 07.02.2021 TIME: 8.00 A.M. – 3.00 P.M.) Kainuk Centre, Kainuk Hosp, Kainuk Safaricom Booster, Lokichar Centre, Lokichar Hosp, Lokichar Safaricom Booster, Kalemngorok Centre, Kalemngorok Safaricom Booster, Katilu Hosp & adjacent customers.
Content created and supplied by: Otieno_News (via Opera News )