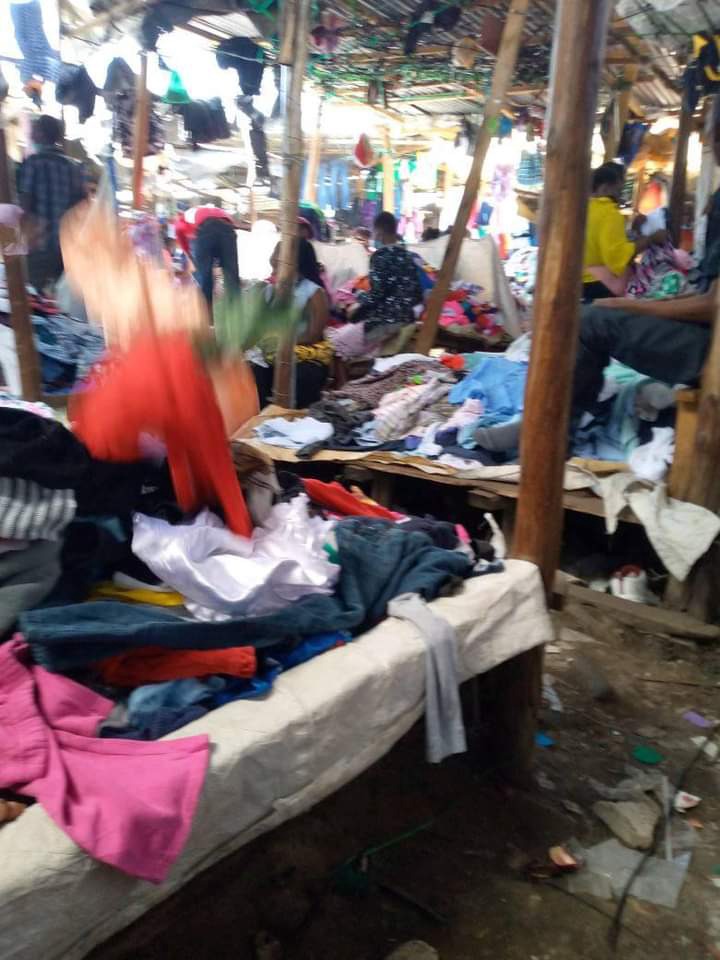 Gikomba is the most famous market for the second hand clothes in kenya. It is located in Nairobi Kenya just a walking distance from country bus stage. The market is also known for it's fish amongst other things.
Here are some points to note if planning to visit Gikomba.
1. Always mind your head. Always walk when alart otherwise you'll be hit from the back.
2. Always ask for the price before selecting because you might end up returning what you already selected since the price might be double. E.g 50 50 might be 100.
3. Always carry your belongings. Don't give anyone your shopping not unless you are sure they are genuine.
4. Different things got different places. If you want babies clothes there is a place for that, also applies to everything else.
5. Take your time to learn the market or you might find yourself going round the same place for a whole day. You can mark a building or a kiost to always refer to it.
6. The best days to get good things is on weekdays.
7.When burgaining always divide the price by 2. For example if they say a certain item is 200, offer them 100. Learn to burgain.
8. Take care of you valuables. Carry your bag tightly and don't put it down, carry a sling bag instead and put it at the front.
9. Like any other market, don't put on your fancy clothes and heels. Wear simple clothes and comfortable closed shoes. You may also need some gumboots. Don't put on any jewelry, you might leave it there.
10. The best time is early mornings when the bales are just opening. You'll get really nice things.
11. Avoid brokers otherwise you will buy items at a higher price.
12. After you are done selecting your items, kindly pack them for yourself else you'll get home and find a totally different thing.
13. Know the language. No matter how new you are, ack like a local. Talk as if you know the price. A boot being sold at 2000 you might end up buying at 200. Give the lowest burgain possible and start from there.
Those are just a few tips, in General Gikomba is a market like any other and you might get yourself very nice items. Don't forget to carry some water. Happy shopping.
Content created and supplied by: Grajah (via Opera News )