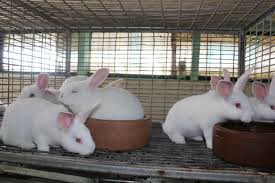 Rabbit farming venture a lucrative business.
In Kenya, rabbit farming has been business for school going boys. It has now turned to be a farming business of its own class. Rabbits are reared for their meat, urine and skin. It has been discovered that habitual consumption of red meat from cattle, goats and sheep can lead to serious health challenges. Health professionals have been advising on consumption of white meat front rabbits and fish. Many meat consumers have to rabbit eating which has greatly increased demand for rabbits. Rabbits provide white meat cheaply.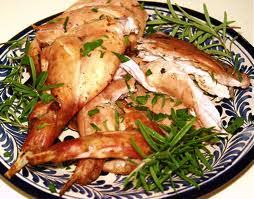 Rabbit meat deliciously prepared.
Rabbit farming can be started on any size of land. For a small venture, your backyard is more than enough. All you need is a structure which one can easily be constructed with timber, wire mesh and iron sheets. For a more advanced farmer, wire mesh cages are encouraged to make it easy for collection of urine and feaces. Below are samples of rabbits house designs.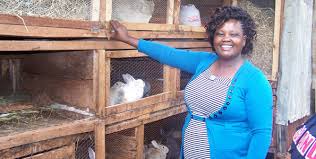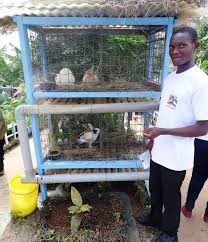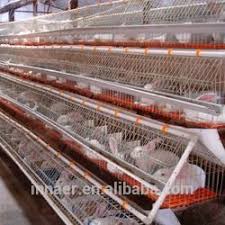 Different structures for rabbit farming.
Feeding rabbits is easy because it's locally available. Rabbits naturally feed on vegetative materials from vegetables and soft plants. Their feeds can also be enriched by including dry matter such as hay. Tubers such as carrots can also be included. Supplements such as rabbit pellets are also available to improve the production. Clean water should also be available.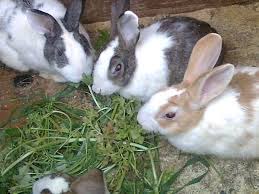 Rabbits feeding on fresh vegetables.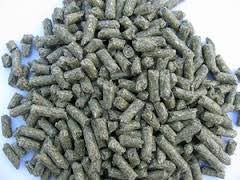 Rabbit pellets improve meat production and enhance faster growth of your stock.
The farmer can get first breeding stock from reknown rabbit farmers making sure they get the right breed. The farmer can then henceforth breed their own stock. Breeding records are crucial to avoid inbreeding. Good rabbit breed should be ready for market in three to four months. Rabbit harvesting can be done by the farmer themselves, hire a professional butcher or taken to a rabbit slaughter house if available. Most rabbit buyers prefer buying life ones and slaughter themselves.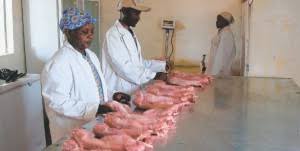 Rabbit slaughterhouse and processing plant.
Rabbit market is yet exhausted. High end restaurants, hotels and supermarkets provide a wide market for rabbits. A farmer can also venture in selling breeding stock to other farmers. In a good market a mature rabbit can sell between ksh. 2500 to around ksh.5000. With a good stock a farmer can ksh. 100000 within three to four months.
Rabbit farming can also be more profitable if the farmer's rabbit house allows for collection of urine. Rabbit urine is harvested and used in production of pestcides and foliar fertilizer. It can be used in vegetable and fruit farms. A litre of rabbit urine can sell for about 100/=. Four mature rabbits can produce this litre in a day. Simple calculation shows that, if a farmer has four hundred mature rabbits. These will produce 100 litres of urine, by 100/= this is ksh. 10000. You can get this even before you start selling your rabbits. According to me this is a profitable side hustle for everyone to venture in.
Your opinion and views are welcome. Share to help someone who is seeking for a profitable venture to engage in.
Content created and supplied by: Realtimes (via Opera News )