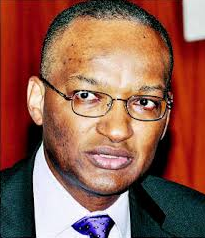 From the new tax rates, it seems like many banks are going to loose a lot of money due to them allowing clients to use tax reliefs to borrow loans. The banks are really in worry after the employers declared that they are supposed to pay a third of the salary to their employees yet some banks had allowed use of relief. Therefore, it might not be easy for the banks to do the deductions since it is check off kind of deduction.
This decision really messed up the banks as well as the clients. The worry is on two sides. Either the banks will loose or the clients will have unexpected amount in their accounts. If the employers will pay a third of the pay, then the banks will be the looser for quite some time. And if the banks will be bright, then they will service the loans as salary advance for many clients. But now the question is, who is to be blamed? Is it the government, employer, clients or banks? They are all in the state of worry.
But if the banks are the ones to loose, they will just hold on for a given period of time then they will again start deducting. If it is the clients, then they will have to accept the state and persevere with it.
Content created and supplied by: Teacherandrewwast.josephsseger (via Opera News )