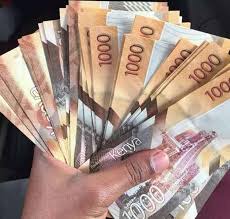 A lot of people end up being poor because of making financial mistakes that can be easily avoided.
1. Unplanned expenditures.
A lot of times the money we spend was not in the plan for example I hope our passes with something that catches the eye and you end up buying it this causes a reduction in your account yet you had not planned for it.
2. Overspending.
A lot of times many people overspend on unnecessary items that they had not planned for, the moment you overspend you bring up your account.
4. Miscalculations.
A lot of people don't calculate on what spend in advance so they end up spending more and draining up their accounts, it's wise to always have a calculation before you reach the point of spending the money.
Unnecessary budgets.
Sometimes people make an necessary bagets for example has a lot of clothes in the house and instead of saving up the money the budget for more clothes and end up not wearing them.
Content created and supplied by: Flashesofhope (via Opera News )