Whenever you go to Google to find out how to make more money, you're subject to the same old suggestions that don't work.
If you're here, you want different, and that's exactly what I'm going to give you by NOT giving you a 100+ list of things that stopped making money back when dial-up was the new kid on the block.In other words, here are some of the best ways you can start making extra money in 2021.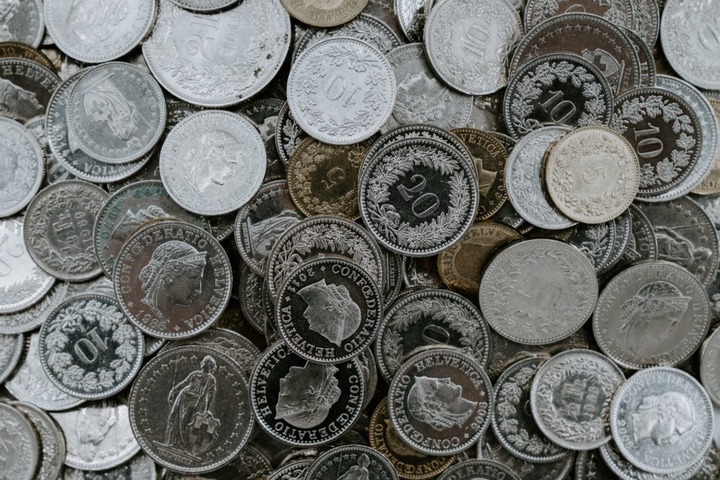 1.Tap into hidden income
2.Negotiate a raise
3.Start a side hustle
There are plenty of other ways I suggest on how to make money fast — but these three are my favorite.
Let's get started.
1) Tap into hidden income
This isn't income that your grandma hid under her mattresses or in the chimney for safekeeping. I'm talking about money that you can save right now if you just made a few negotiations with your billing companies.
In fact, you can save hundreds per month with just a few one-time 5-minute phone calls including:
*Car insurance
*Cell phone plan
*Gym membership
*Cable
There are only three things you need to do to negotiate with these companies on fees and rates:
1.Call them up.
2.Tell them, "I'm a great customer, and I'd hate to have to leave because of a simple money issue."
3.Ask, "What can you do for me to lower my rates?"
2.Negotiate a raise
with a single conversation, you can make thousands more than you did before.The best part? Your gains only add up year after year.Check out how much you can earn over the course of 40 years with a single salary increase: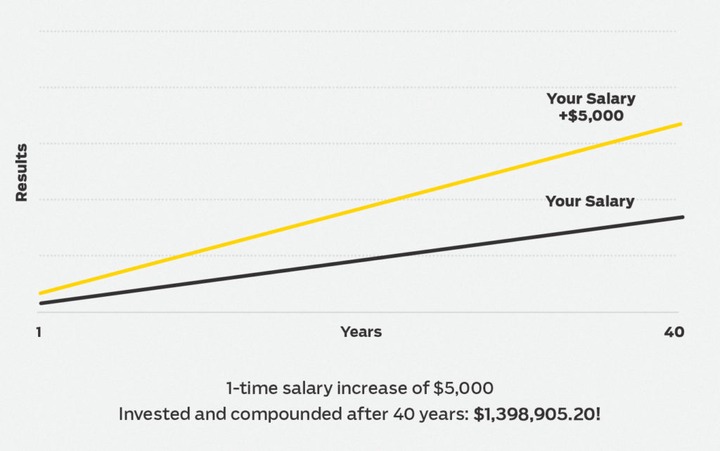 3.Start a side hustle
Salary negotiations are great, but my all-time favorite way of making extra money is by starting a side hustle. What's a side hustle, you ask?Simply put, side hustles are freelance businesses that can generate you cash outside of your normal work hours, like…
*Graphic design
*Copywriting and editing
*Web development and programming
The best part is freelance businesses are easily scalable, so you can make a lot of money if you're willing to devote just a little bit of time to it.
Content created and supplied by: Therealkenyan (via Opera News )