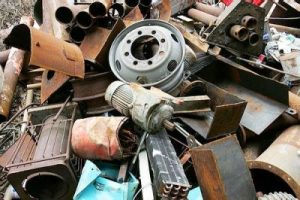 Saving our environment can be of many ways but here lets focus on the way which includes collecting of litter which may never decompose.Some of such litter include metals.
You can think of an idea where you can be collecting scrap metals right there from your home and selling them to a depot at a profitable price.
buying
You will be buying them from your neighbours at a lower price of lets say 15bob per kilogram.You don't even have to spend your time going door to door,since they need money to purchase simple basic items like soap,salt etc,they will collect and bring to you.
expenditure
There's a high probability of collecting a minimum of 10kilograms of scrap metals per day this means you will be spending one hundred and fifty per day since (15bob × 10kilos)=150
Expenditure per month will be (150 × 30)=4500
selling
Here,you will find a main depot where your goods will be purchased from as little as 35bob per kilo.
Total number of kilograms collected per month is equal to(10kilos × 30days) =300 kilos.
Total earning per month will be (300kilos × 35bob)=10,500.
total profit
Profit will be a total of buying price and expenditure(from transport) subtracted from the selling price.
(10,500s.p)-(4,500b.p+1,000transport)=5,000
This means that you will be earning a minimum of 5K per month from making small effort.
Remember this is the minimum profit,you might grow your bussiness bigger and earn large profits especially when a kilo will go upto 40bob.
Content created and supplied by: LeeNuys (via Opera News )