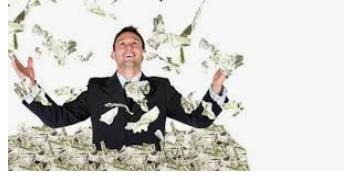 The journey of every successful person is learning the principle of money making. Most of them want to make huge cash maybe upto a millions of shillings. But before you reach that level of making your dreams a reality you need to learn these aspects first, how easy or hard it's going to take making that huge amount of money.
First am going to discuss how hard it is making your first million.Most people who have made it will assure you it is never an easy process, it is surrounded with a lot of drawbacks ;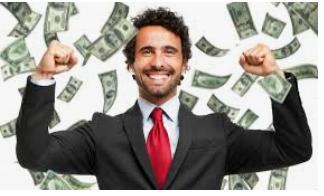 You can never make it to millions through salary alone, despite how huge you earn and save ,the process will not make you a millionaire,this is because money is so perishable due to its demand for use. The only possible way is to formulate ways of earning extra cash from different sources.
Getting one million today does not mean you are a millionaire, most people get the opportunity to swim in millions maybe through lottery or betting, very easy but this does not make you a millionaire forever because your money is not productive. It is always depreciating with use. The only possible way is to invest your millions to earn you extra cash.
There are no lazy millionaires.making a lot of cash means you are working hard to get . You have to monitor activities that are generating you money making sure they are working perfectly and exercise control measures to avoid losing your source of income.
Millionaire don't overspend money or use money irresponsibly. You may think that this is not true but people making huge money don't just throw money into useless deals or activities. If they have to spend they have a budget for it . They know very well that overspending will make them lose a lot of money.
Becoming a millionaire is not a one day journey.whether you win millions of money? get a chance to that jackpot believe you me you still have a journey to go, as I have earlier said ,money ought to be made productive ,let your money work for you,invest,open up businesses, and find most efficient way of making your money productive. It will take time before becoming that stable millionaire.

Content created and supplied by: @DiiGaga (via Opera News )