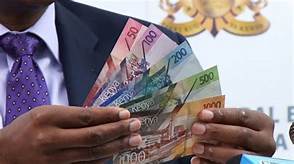 Having academic intelligence is not the same as having financial intelligence. And many people go to school to gain academic intelligence but unfortunately, few schools teach students about financial intelligence.
Many people think that having a lot of money making one rich. Nop! There is much to be done. The way one controls and manages his finance is what is used to determine one's richness.
Financial Intelligence vs Financial IQ
Robert T. Kiyosaki defined Financial Intelligence as a way one handles his/her financial problems through the mind or the part of our mind which we use to solve our financial problems. Financial IQ on the other hand is the measure of Financial Intelligence.
And these two components are the ones that are used to measure the poor and the rich when it comes to the matter of finance.
Rich vs Poor
The only difference between the rich and the poor is how they handle their financial problems. The poor take financial problems as problems while the rich take financial problems as opportunities and then they solve them.
The poor use their money to solve their problems, while the rich take their problems as an opportunity to make more money.
Why Rich People Become Poor After a Short Period of Time
Having money is not everything, but how you manage it determines your fate. Robert T. Kiyosaki said that rich people with high IQ become rich forever whereas the rich with low IQ become poor after some time.
The ability to make more money, manage, secure, budged, and invest your money is what we call the Financial IQ. For instance, Person A makes Ksh 100k in a month and spends 50 percent of the money while Person B makes Ksh 70k and spends 20 percent of it. Person B has more Financial IQ than Person A.
Why? He/she earns less money, spends less, and invests the rest, while Person A earns a lot of money, spends more, and invests less thereafter.
That explains why many people with a lot of money eventually become poor.
Content created and supplied by: Hot_Source254 (via Opera News )