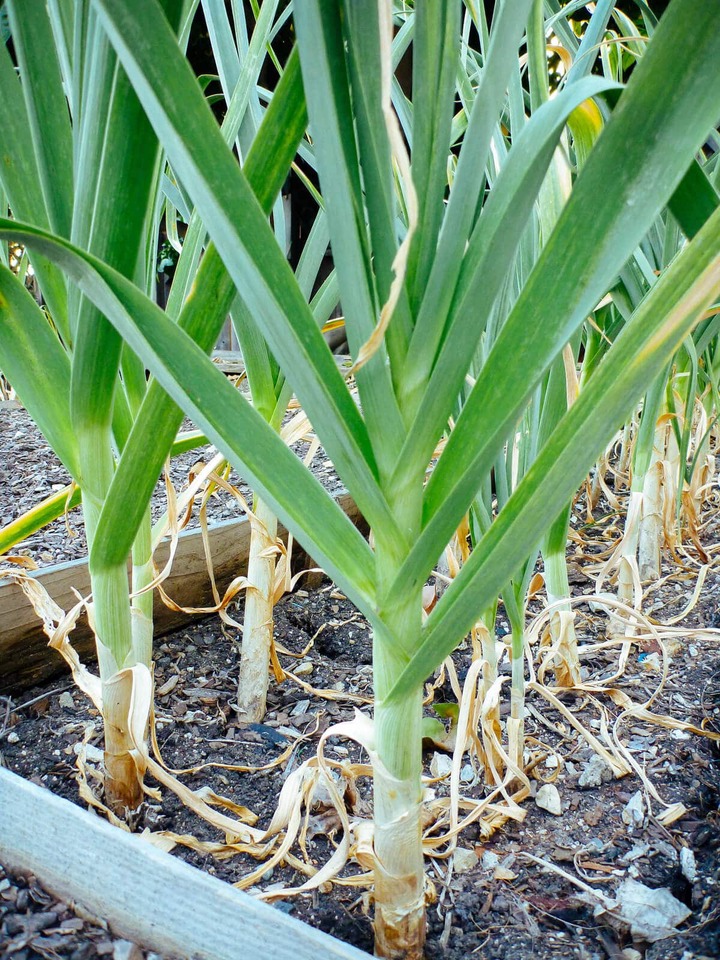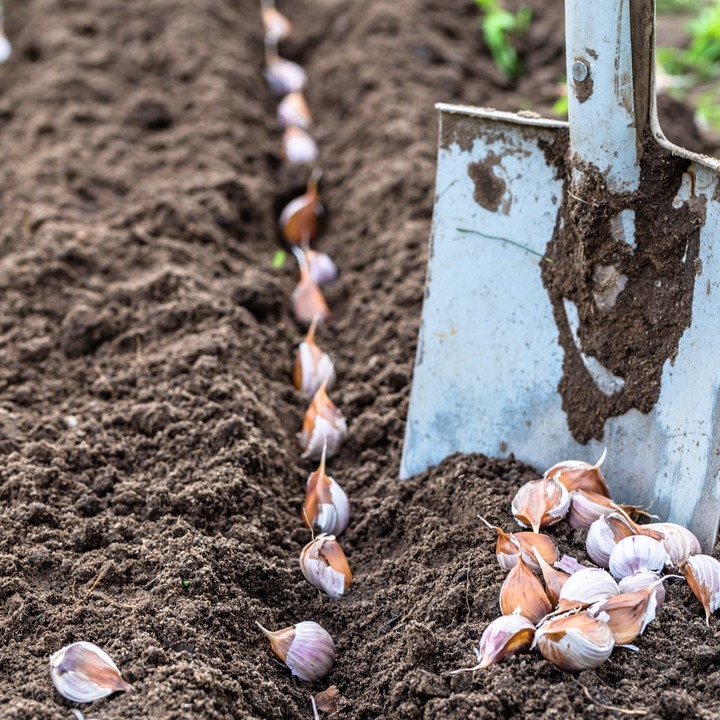 Growing of garlic is not as hard. You only need to select the best cloves and separate them with a spacing of 30cm between the rows and 15cm from each plant Using a hole ,dig and create trenches that are 25cm deep.
Sow single garlic with its roots down ,and its point is facing up the hole. After doing this ,cover the clove with loose and airy soils. Repeat the process until all seeds have planted 6 inches apart from each other .Ensure the next row if seeds is 60cm apart from the first one .Water the row slightly damp to avoid over watering. Excess water will make the seed clove to rot before they can grow .
After planting your garlic seeds,you need to safeguard them from harsh conditions using a thick layer of mulch ,you can use everywhere between 4-6 inches layer of either straw ,chopped leaves or grass and place them above the rows. By doing so ,the seed will insulate protecting them from severe winter conditions. This mulch needs removal on the first day of spring when the garlic seeds will start to sprout. Apply the fertilizer by sprinkling its granules on the sprouting garlic.
Content created and supplied by: Anyoka (via Opera News )