Its a dream of most people to own their own houses. Although its not easy to own one but all it need is planning. Its good to build a house that can be admired by many people around. In most cases many people build a three bedroom house.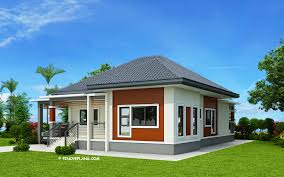 Here are tips on building a stylish simple permanent house:
1. Find a good architecture. One should find the best architecture who will design the house. The architecture plays a bigger role in the entire process of building up the house. He/she will advise on the best designs and best quality of materials to use. Its advisable that one tries to strictly follow instructions from the architecture. The architecture should also be fully involved in the entire building process.
2. Get enough funds. After you have had a discussion with the architecture who will of course give an estimate of material to be used, then one should now collect enough funds to run the project. Its advisable to have extra funds so that you may cater for any other miscellaneous expenditure.
3. Find a trusted and perfect workmanship. Since you are going to put up a permanent house, you should try and find a trusted mason/engineer. This will help you avoid some careless mistakes during the building process.
4. Avail all material needed in advance. Before starting the project you should ensure that all the material needed are available or can easily be availed. This will help the building process flow smoothly.
5. Buy quality materials. Before buying any material that is to be used in the building process, one should ensure that they buy quality materials. This will indeed make the house stand out to be one of the best. One should try as much not to economise while buying any material. Always buy original materials and you will never be disappointed.
Content created and supplied by: Handcheque (via Opera News )