The residents of Laikipia have ventured in an unusual startup that involves capturing of locusts that are later used for animal feeds and manure for their plants.
Laikipia is one of the counties in Kenya that has suffered huge locusts invasion that have been preying on their plants.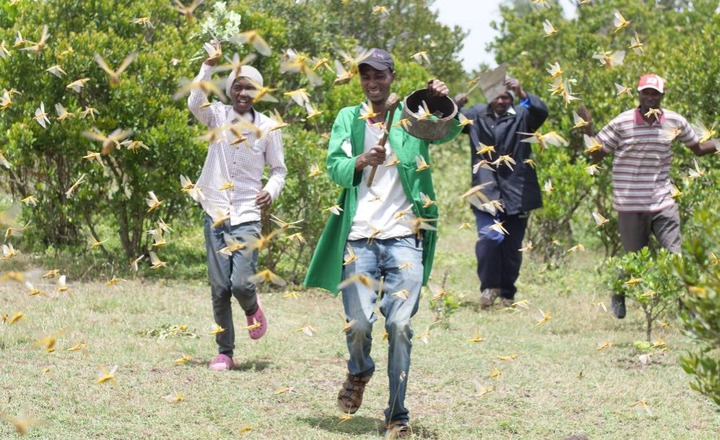 Kenya has been facing the worst desert locust invasion for the first time in 70 years.
The world bank has been working with the government of Kenya and external partners to restore livelihoods of farmers who were largely affected by the invasion.
Many pastoralists and vulnerable households from the counties of Laikipia and Isiolo were largely affected by the desert locusts invasion which rendered them food insecure.
A farmer in Laikipia has ventured in a startup that involves collection of locusts and converting them into plant manure at the same time animal feeds.
It is not clear how the locusts are captured because since February the startup has reported to have collected at least one tonne of the desert locusts.
Content created and supplied by: wasalie (via Opera News )