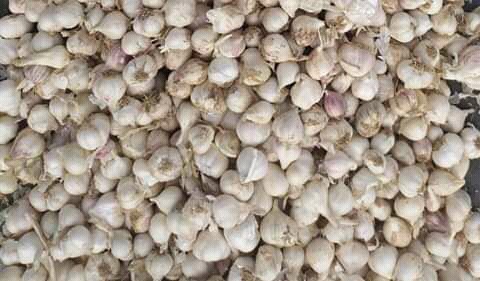 Introduction
Garlic a relative of onions chives and shallots,is a popular seasoning used all over the world.Farming garlic in Kenya forms a major opportunity for Kenyan farmers,since Kenya imports about 80% of garlic from China.Kenyans can also exploit value added garlic products such as spices and supplements that uses garlic extracts.
Ecological conditions
Garlic requires well drained fertile soils.You needed to conduct a soil test to ensure that soil borne diseases are not present.A pH of 6.5 and 6.7 is ideal for its growth.Proper site assessment and adequate crop rotations are crucial in maintaining a health farm.
Land preparation
First you need to know the type of soil on your land by conducting soil test.It will make you see if you have the best soil for your crop.Garlic is a forgiving plant that does well in marginal soils.All you need to do is use organic fertilizer on your soil such as alfalfa and manure as well as using cover crops to help improve poor soils.You should as a farmer adequately prepare the soil on your farm.Garlic grows best in loose soil.Till the land to a depth of 6 to 8 inches.
Content created and supplied by: Trizah11 (via Opera News )