The following parts of the outlined counties will face long electricity interruption tomorrow, 8th January.

Kenya Power and Lighting Company do carry out maintenance and upgrading of their systems which supply electricity to their customers. The power company do these activities many times which usually lead to very long electricity blackouts. The power outages usually affect adversely all the Kenya Power customers. The Kenya also connect electricity to the homes which has no access to power. In addition to this, the power company carry out repair of their electricity systems which may have been damaged. This end up leading to many hours of outage. Another thing is that KPLC replaces the power cables which are in areas where roads are set to be constructed and hence leading to very long power outages.
The power outages then affect the customers. Especially those Kenya Power customers who have businesses. They end up incurring losses to their businesses since they cannot run business operations without electricity. For example if one owns a machine related business, it will end up incurring losses when there is a blackout.
The power outage will affect the following areas: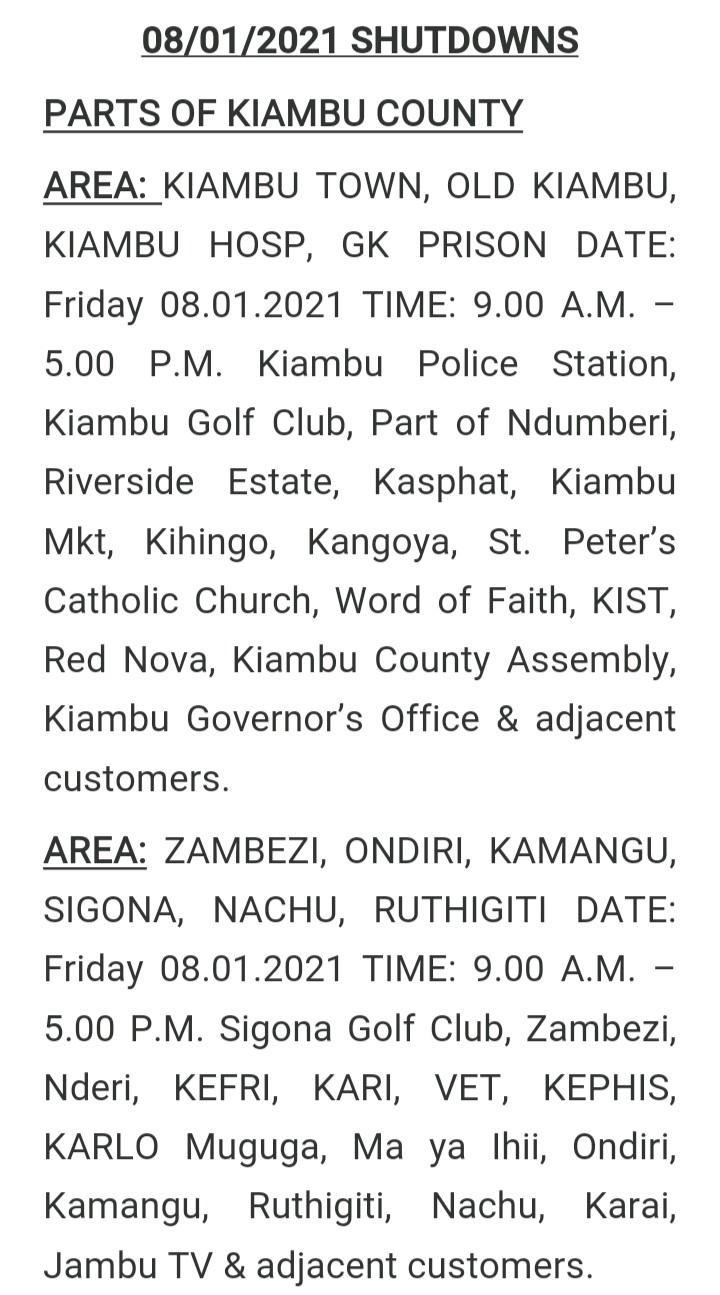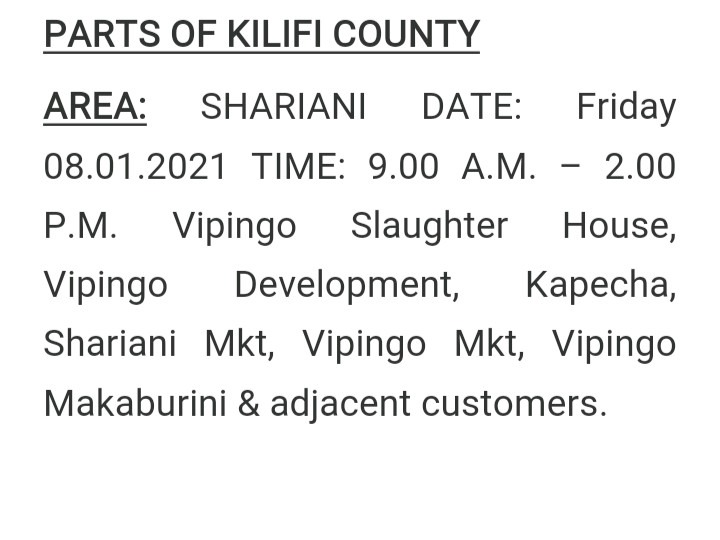 Content created and supplied by: KenyaPower (via Opera News )