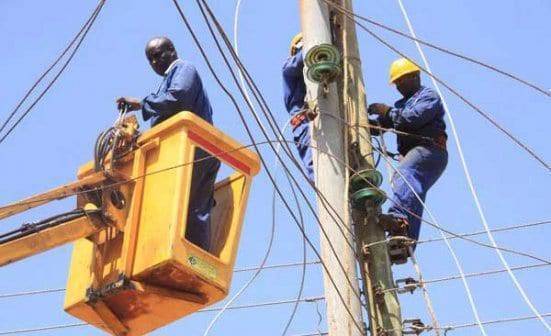 KPLC announces a long power shutdown on their official Twitter account. The outage is dated Wednesday, 3rd February 2021. You need to check if your area will be affected.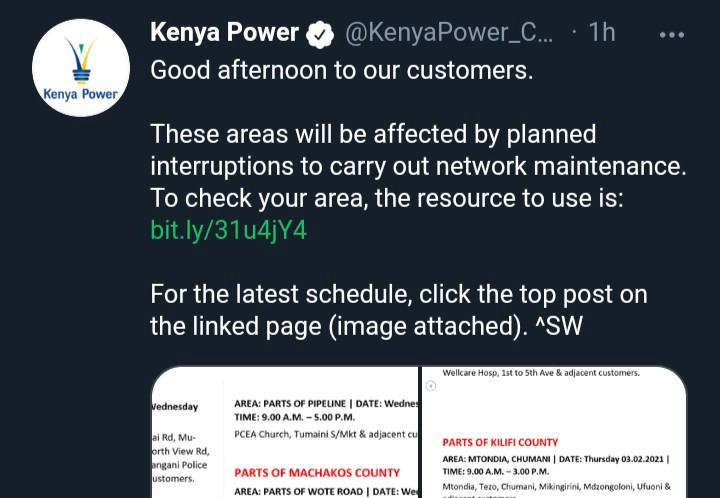 Kenya Power and Lightening Company is popularly referred to as KPLC. This is the only company which is given the mandate and licensed by the government to supply and sell electricity in Kenya. KPLC usually supply power countrywide. The company usually buy electricity from the power generator, KenGen, then connects the final consumers to the national power grid network and makes electricity available to them. So as to make sure that the electricity supply is efficient and reliable, Kenya Power do upgrading and maintenance of their power systems occasionally. This is done to improve the efficiency. Unfortunately, when the Kenya Power is doing the maintenance in a certain area, the residents and all power customers in that region are usually disadvantaged. This is because the power company is usually forced to shut down the power supply at the sub station that supply electricity to that region. 
Apart from this, the Kenya Power also carry out installation of power to people who are yet to have access to the National Grid. A good example that can explain the reason for the power outage is when the government commissioned the last mile electricity connectivity project. The project usually aims at connecting electricity to people in the rural areas, public institutions such as schools, health centres, and markets places. During such connectivity, the Kenya Power will cut power supply for several hours so that they can manage to install the electricity to new customers.
The Kenya Power has today listed the parts of the country which will face long power outage tomorrow. This will guide those customers who rely on the Kenya Power for electricity supply to plan in advance. For example there are customers like Salon owners and Jua Kali operators who need power to do their day to day activities. For instance if you do welding using electricity then your area gets affected by the blackout, you can plan to postpone the work or use other methods such as acetylene gas. 
Places that will be affected by the outage tomorrow, Wednesday, February 3rd are outlined below: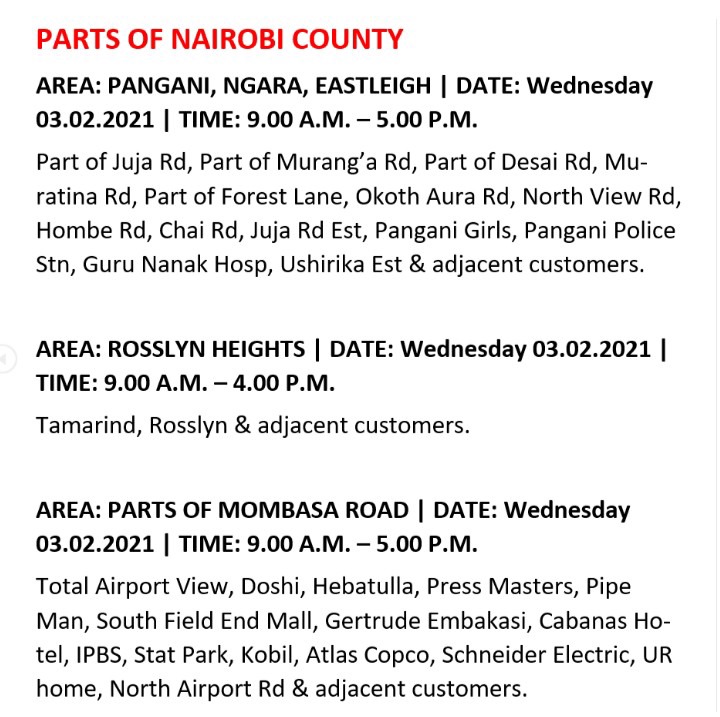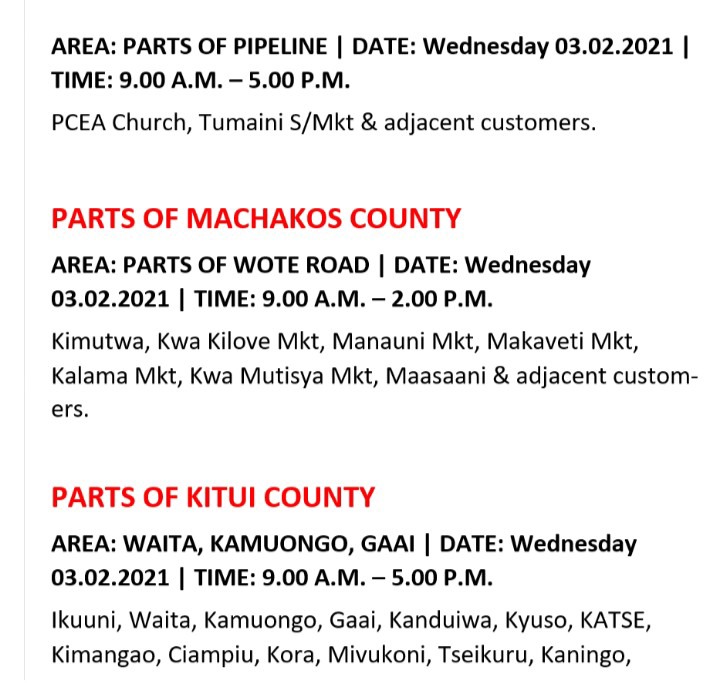 Content created and supplied by: KenyaPower (via Opera News )