Goal setting is very important to success, just as a map is important to a destination.
A life without goals is like a football match without goal posts. How interesting will that be?
No matter what you want to achieve in your life or business, you will need to master the art of goal setting in order to get to the top quicker and easier.Unfortunately, so many Africans do not know about goal setting.
If you don`t know where you are going, you will end up somewhere else.
I just want you to think about two people who have never been to Nigeria and are traveling to Abuja, Nigeria from Nairobi. One man has a map of Abuja and the other doesn`t, who is likely to get to Abuja faster and easier?
You know the answer.
There is nothing magical about goals (just as there is nothing magical about maps). Goals don`t drop money in your bank account or bring achievements to your door step. Goals simply give you a direction.
If you can have a specific direction, you will walk faster than most people. You will manage your time more effectively and you will get most distractions out of your life.
There are also certain things that are spiritual about setting goals which I may not know how to explain here. In my experience, sometimes (not always) when I set goals to achieve certain things, opportunity to achieve those things usually present themselves to me earlier than I project.
Some people have tried to explain this and there answer is that, when you set goals to achieve certain things, your subconscious mind gets busy trying to locate people and materials needed to get the work done.Goal setting puts your mind together, gives you a solid focus and then helps you to achieve more with your life. In fact, Brain Tracy said, "Success is the achievement of goals", meaning, no goal, no success.
Let me share with you five goal setting tips.
I first learned about these tips some years ago from Brain Tracy book, Maximum Achievement. Here, I will be explaining the formula popularly known as SMART… Specific, Measurable, Achievable, Realistic, Timely.
1. Make your goal Simple and Specific.*
The truth about human nature is that we love complex things and want everything to be complex, but in the real sense of life, complex things get us bored and tired, then we forsake them.When I first started writing goals, I would write 20 to 30 goals, covering 10 or more years.
You may be excited when you are writing a goal of this nature but I give you three weeks. You will be bored by those goals and do nothing again about pursuing them. To have a smart goal, you have to make it very simple. How? Write goals for only 3 or 4 months and make it only about major 7 to 10 things you want to achieve.In fact, I am having only three (major) goals I am running after for the next three months. The advantage of this is that you will always have your goals in mind.
Also make it specific. Don`t set a goal that you want to be rich. Instead, set a goal of a specific amount you want to be earning per month. This will help you when you get to the planning stage of your goal pursuit.
2. Let your goals be Measurable.*
If you cannot measure it, you cannot know how to do better. Rich Schefren said, "What cannot be measured cannot be improved".If you cannot measure your progress, you won`t be able to improve.Let me assume that you are planning to become a successful business owner and you have set goals of the amount you will love to be making in the next 5 years (this is your long time goal and it really doesn`t matter much),Now you will think about what actually matters, which is, what you will start doing today. You may have a simple plan of reading 10 business books in the next three months.
This is obviously measurable. If after one month you have just read one book, you will know you are getting behind and have to stay more focus.
3. Let your goals be Attainable.*
If you`re starting a business today and you`re planning to make one million shillings per month from your business next month, I want to guess you`re setting an unattainable goal.The problem with such a goal is that it demotivates you.When your plan is too big, it will bore you and you won`t be able to pursue it with passion, because you will not believe in it.What is attainable is relative. What is attainable for me may not be attainable for another man, so you are the right person to determine what is attainable for you.
4. Let your goals be Realistic.*
While attainability of your goal depends on who you are, this part of goal setting is more about what is possible and what is not.Take for instance if you have not being running before and just after you finish reading this article you decide to set a goal of running a marathon in the next 3 months. That is not realistic and may break your bones.
5. Let your goals have a Time frame.*
If you plan for instance, to start your own business, that`s just a wish. Your mind will not take you serious and it will refuse to work on such a wish. But let`s think about this goal, "I will start my own business by June this year".
Because this goal is with a specific time frame, your mind gets serious and busy thinking about what and what has to be done, who and who you will need to help you, how and how can you go about achieving it.Goal setting without time will not give you a sense of urgency… which is much needed in order to achieve anything worthwhile in life.
That is the SMART formula for you. Your goals must be;
S…. imple and specific
M… easurable
A… ttainable
R… ealistic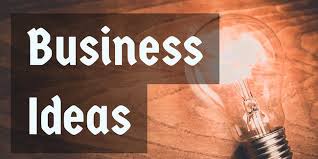 T… ime framed
*My final words.*
First, as you will use the above formula to set some goals today, remember that goal is like a map.
Maps don`t take you to your destination. It only helps you to get there easier and faster.
Life is tough, hard and hectic for all of us. We have no choice than to be rugged. Your goals will need a sacrifice. You may have to give up certain things in order to achieve your goals.
Making a plan and setting some goals is really not a big thing to do. The really big thing to do is to decide what to give up in order to achieve your goal.
It is not hard to decide what you want your life to be about. What`s hard, is figuring out what you are willing to give up in order to do the things you really care about.
Second, you will rather achieve your goals earlier or later than the set date. We are human. We are not planning so as to have a perfect future. We are only planning so as to have a better future.
The purpose of setting goals, if I may tell you, is not to get you a perfect outcome.
Sometimes you will achieve your plans before the set time, and some other times, you will achieve it later. That`s just life. Don`t be discouraged for any delay.
Third and the last thing I have to tell you is, no matter what your goal may be, let learning be significant there.
My passion for Africa is to get Africans reading.
My experience has made me convinced that no matter what you want to achieve in life, if you cannot read, learn and ask questions, you are not going to achieve them.
Africans have to wake up and cultivate a reading culture.
If for instance you want to become a successful business man/woman, you will have to read so many (but interesting) books about Marketing, Leadership, Negotiation, Management, Sales, even Psychology and some other business topics.You cannot achieve much in life if you`re not a reader.
Content created and supplied by: Mercy12 (via Opera News )