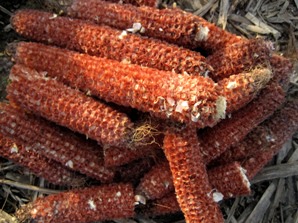 Gone are the days where farmers would be left in dilemma on how to dispose of their harvested crop waste. Thanks to advancements in technology especially in the bioenergy industry. These wastes can be sold to industries and in turn, these industries harness energy from them.
Nowadays, agro waste like; coffee husks, macadamia nutshells, corn/maize cobs, cashew nut shells, Crotone shells, etc. are used by manufacturing industries to produce energy and steam. This is made possible by burning this agro-waste (forms of biofuel) in biomass boilers to produce steam. Some of these boilers have superheaters to produce thermal energy ideal for electricity generation.
These agro wastes have high calorific values. Most of these industries buy these wastes from farmers per weight. Steam is a key component in edible oil refining. For a long time, most of these boilers ran on fossil fuel oil but with changes in technology, we now have hybrid boilers like the Vyncke (www.vyncke.com) that run fully on biomass boilers. These boilers are very efficient, produce fewer flue gases, and are cost-effective as compared to boilers running on fossil fuel oil. Do you know currently, a kilogram of agro-waste fuel like; maize cob goes for Ksh 7, Macadamia nutshells at Ksh 20, Coffee husks at Ksh 8, and cashew nut shells at Ksh 10, which are profitable to the farmer who initially regarded these as waste for disposal?
As a result of the above, farmers should leverage this opportunity and approach edible oil and other food processing industries that run on biomass boilers to sell to them the aforementioned agro waste fuels. In Kenya, some of these industries include Pwani Oil Refineries, Bidco Africa Ltd, Unilever Kenya limited among others. Some farmers mint millions from this business because on average these industries use tonnes of these fuels in a day. . A case study was done for a farmer who supplies maize cobs to one of the aforementioned companies. In a day the farmer supplies 50,000Kg of maize cobs to this company which in turn consumes all of it within 22 hours. This translates to a daily sales volume of  Ksh  350,000  to the farmer.
Content created and supplied by: FelixAzenga (via Opera News )