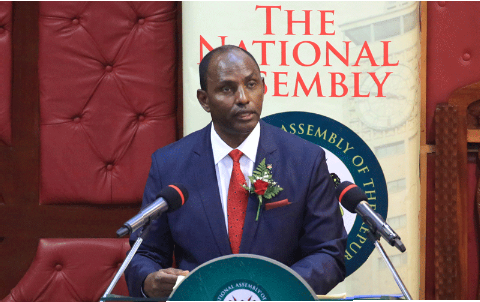 The year 2021 is almost becoming a strange and difficult year for the employees in the country. Since the outbreak of covid-19 in the country, people have been pushed to walls since most of them lost their jobs.
The goverment at the beginning of the year has outlined various programs that it will impliment to ensure that the economy has fully recovered. To be able to sustain various projects and services. The ministry of treasury through the cabinet secretary Ukur Yatani hast prepared a legislation to the parliament.
Yatani aims at requesting the parliament to increase debt ceiling to sh. 9 trillion shillings. This means that once the treasury has been given greenlight to go ahead. The goverment debt is going to increase.
The people who are going to feel the punch of this debt are civil servants and teachers . The goverment may enact various legislation that will help in getting money to service the loans. It also implies that most of the employees bare going to stagnate in the same job groups since most of the money borrowed is used in payment of Salaries.
A government that is stable should consider raising funds locally than depending on loans and grants. This only strain the future generations that will be forced to pay the debt.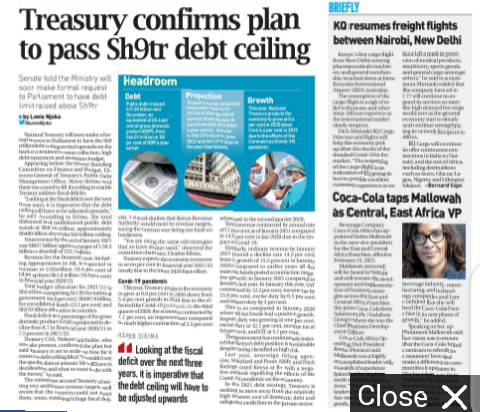 Content created and supplied by: @chibupress (via Opera News )