President Suluhu has asked the revenue collectors in Tanzania to avoid using too much force while collecting taxes from business people. According to her, doing so is killing businesses which in the long run will lead to a decline in revenue collection. Instead, she has advised on an intelligent use of wits to help the small business owners to grow.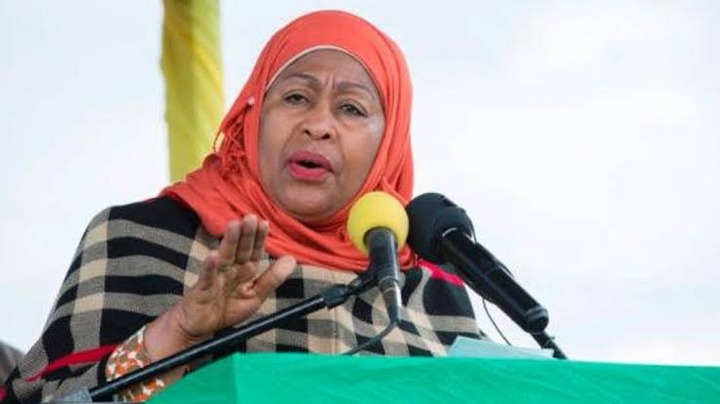 Photo: Courtesy
On Thursday, April 20, 2021, after swearing in the ministers at the State House in Chamwino, Dodoma, President Samia called on the Minister of Finance, Dr Mwigulu Nchemba, to expand the scope of tax collection. close their accounts.
Speaking to Citizen Digital today, TCCIA Arusha regional chairman Walter Maeda said the statement had restored peace to traders and would increase investment.
"We congratulate the President and we support him. What was happening is very bad, people are invading businesses, closing accounts and taking money, in other countries it is a big case," he said.
The director of Tanzanite Forever, Faisal Shabhai, said, "This statement will now help traders to develop their businesses and pay Government taxes without killing their businesses."
Shabhai, whose company was recently awarded the Best Taxpayers in the Jewelery Industry industry, said the President had shown compassion to traders and would ensure they encouraged each other to pay taxes.
Tato's executive secretary Sirili Akko said Samia's statement had restored comfort to tourism stakeholders, some of whom have been affected by the tax collection process.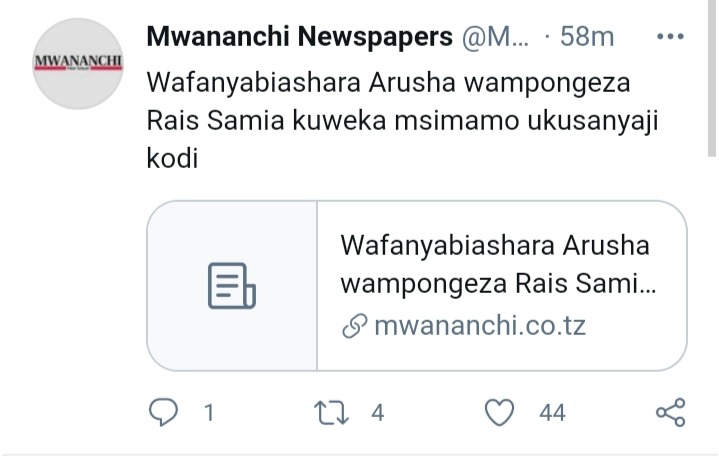 Content created and supplied by: Culver (via Opera News )