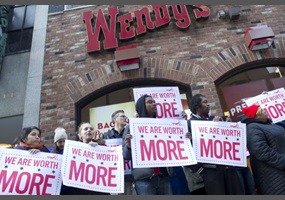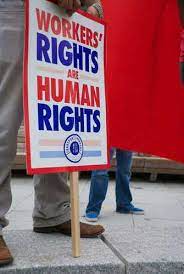 Experience is the best teacher, or so I'm told. Many Kenyans are jobless and as y'all know, you need money in order to get documentations required to apply for a job. These include Helb clearance, Eacc clearance, Kra, Certificate of good conduct just to name a few. Many of these documents expire after a year and if one was unable to secure employment within their validity, you are forced to spend money getting the documents again.
After the long search, one who is lucky enough to secure employment is treated as a casual laborer often not under contract hence is often abused and misused. Many work under deplorable conditions and persevere just to make ends meet.
I once managed to secure employment at a hotel in Nakuru with a salary of eleven thousand shillings. I was happy as I had at least secured employment in this difficult period of the Corona virus. Getting eleven thousand end month was better than getting nothing at all. My joy was short-lived as I came to understand the conditions in which I'll be working. I would report to work by seven A.m I the morning and leave at half past eight in the evening thanks to the curfew otherwise I'd leave at eleven P.M. Getting to work past seven would lead to a deduction of 50/= from my salary every five minutes.
The hotel didn't provide breakfast which meant I had to buy one myself. You are forced to surrender your phone on arrival. You get to pick it up in the evening when leaving. There is no getting out of the hotel at any given moment not unless you get 'permission' from the manager. This after giving sufficient reasons for your going out. There, you are not allowed to take a sit at any given time with or without customers to tend to. You have to be busy. Standing at one place is also a crime. The only chance you get to at least sit is when taking lunch which should not exceed ten minutes failure to which two hundred Bob is deducted from your salary. One gets an off day once every two weeks with no option of leave. You've got to work 24/7. Not to mention the quarrels and insults from the bosses, be it the managers or the directors of the hotel.
Many undergo such conditions just for the ten thousand-a-month salary. As you can see, one is basically 'jailed' in this hotel. One is unable to do any other constructive thing other than go to work and back home to sleep from the exhaustion of standing the whole day. You are basically mentally and physically clipped.Those who were progressing with their education albeit part time are forced to defer as managing the two becomes practically impossible. Even seeing and spending time with family becomes a tall order. Confiscating of the employees phone literally locks one out from the outside world, I mean, what if there is an emergency at home? The worst could happen due to your unavailability on phone. By the time one gets to go home after work, you can do nothing much. Maybe taking a shower, wash some clothes, take supper and before you realize, it's already twelve A.m. You sleep for five hours the you are up for the next day. No to mention the health risks.
This is clear disregard to the labour laws. Many want to join unions that can be able to fight for their rights but that's stepping on live wire. Once the employer discovers your involvement in any such union, the next thing you hear is you are on suspension then fired with some dubious reasons as to your dismissal.
It's time employers treated their employees right, I mean these are major stakeholders in growth of your wealth. A happy employee will translate to better and enhanced productivity. The government needs to find ways of protecting every Kenyan worker from persons who only care about how they will multiply their wealth. Before becoming an employee, I'm a human being with human dignity and so treat me right. As the saying goes, I'd rather die while standing than live whilst kneeling.
Content created and supplied by: pk_ndungu (via Opera News )