A video showing a middle-aged woman clinging to the tailgate of a white pickup belonging to the Kisumu County Government has elicited outrage online.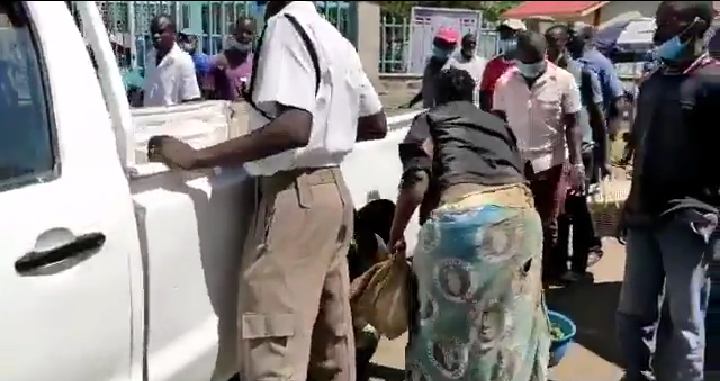 In the video, the woman appears to be a victim of a swoop by Council askaris in their day-to-day duties of collecting levies. Chances are that she failed to provide the required levy and her wares were confiscated. This prompted her to cling onto the tailgate of the vehicle dangerously as it drives off negotiating a roundabout at high speed.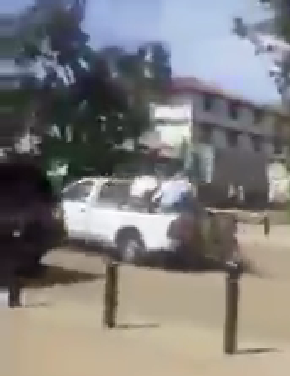 The gathering crowd of bodaboda riders and the general public prevail upon the driver who stops and the woman retrieves her oranges.
The sad incident is a reflection of the daily struggle to make ends meet by the downtrodden in society. By collecting levy the council employee was struggling to earn a salary while the woman could be looking at the tray of oranges as her lifeline.
The collection clerks are always accompanied by Council Askaris whose notoriety at violence is a legend. Maybe the procedure of recruitment and training of these council officials should be subject to more scrutiny.
Bad as it is, the Kisumu case is not isolated. In other counties and specifically, Nairobi people have died at the hands of Council Askaris during revenue collection.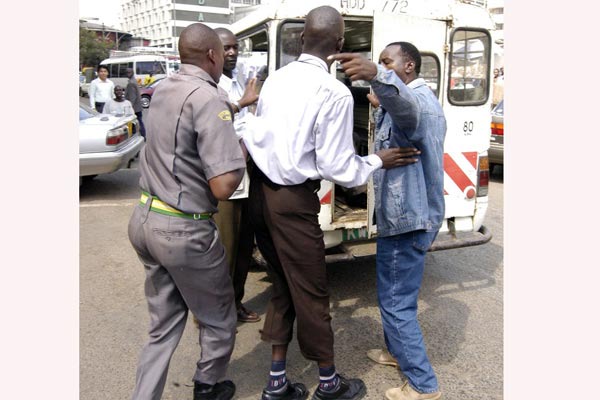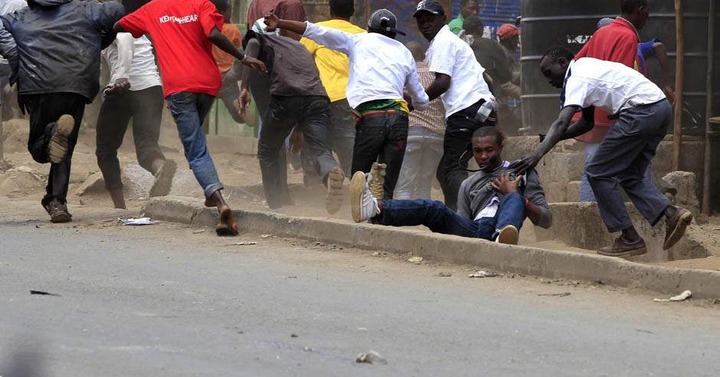 City Council Askaris are a feared lot countrywide.
Perhaps it's time County Governments reviewed the process of levy collection among hawkers and roadside traders so that acts of inhumanity such as the incident in Kisumu do not recur.
Content created and supplied by: Dalanews (via Opera News )