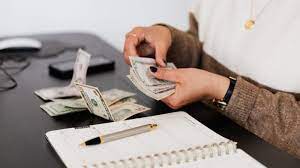 In your financial world, your income and finances at large are the most powerful assets that you have. Without income, you lose your ability to save money, afford a certain lifestyle or have a social class. Lack of this income will be the reason why all your financial goals and dreams will remain just a dream. The good news is that the bigger and the surer your income and finances at large are the more the happiness and also opportunities at your disposal to pursue your passions and actualize the financial dreams and goals.
Diversification of income will do great and go a long way to help you in all this. What is a diversification rally? Well, in personal finance, it refers to the practice of creating multiple income streams to supplement one tram of income. You can be on a mission to diversify through having a second job, a side hustle, or through the creation and generating passive income. Diversifying your income lowers your financial risks since it lowers your dependence on a single income source. Without diversifying, if anything goes wrong with your only income source, you're likely to be in financial woes. You don't want that to happen to you, do you? Then walk with me and get to know more about diversifying your income.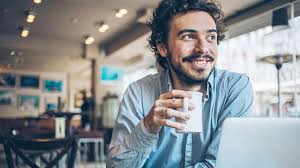 These are the top tips you can to diversify your income today! Well, that's exactly why I'm sitting here writing this post. You see, while I love budgeting, saving money, and living a frugal lifestyle, my absolute favorite aspect of personal finance is entrepreneurship, and figuring out ways to earn a bigger income.
before we get ahead of ourselves, it's worth stating that diversifying your income is hard work. It takes consistency and discipline. But if you are willing to put in the required effort, the rewards are, well, rewarding.
Therefore, if you are ready to put in the work required, which is detrimental, the following ideas will be of great help to you.
SELL A SERVICE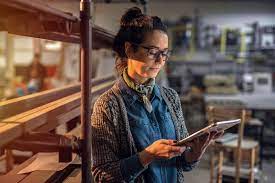 I never restricted my description of the services I would recommend. This is because there are a million and one services that people require in different areas. Deliver the service! Of course for a fee. Do not underrate yourself, as you are reading this, you have a skill that is very, marketable and someone somewhere is in real need of you. if the person in need is willing to cough out a few coins, why not take it. Services such as mentorship, tutorials, data clerks –data entry, quality assessment, proofreading, copywriting, life coaching, video transcription, editing, typing. SEO and much more! These are just a few services that are rushing through my head, as is wrote this article. There are a lot of services t you can offer, imagine. The best way to enjoy providing a service is to look for the one that lies within your passions and strengths. these will make you feel happy and have fun doing it and as well, have an easy time doing them
CREATE / SELL AN ONLINE COURSE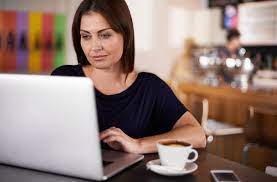 This stems from what I just said in the previous point; that you have a marketable skill. Some people would love to know what you know. You can organize your knowledge, in a prescription way and as a course an invite people to purchase it. This is one of the greatest and easiest ways to earn passive income, simply because after you have created the course and uploaded it, and made it available for purchase It's done! No more work, just money coming into your account, every time someone purchases the course. You do not need to monitor the course, as the systems will be there to ought you out. Unless you want to evaluate the feedback of the purchases and make the course even better, and this will just earn you more chums!
You do not need to be an expert to be able to create something valuable to others (I know that is what you are thinking). Having an idea s just enough. The research will propel and build on your idea and make you know more about the concept. You then need to be able to communicate the idea and the deep research enticingly, to the audience.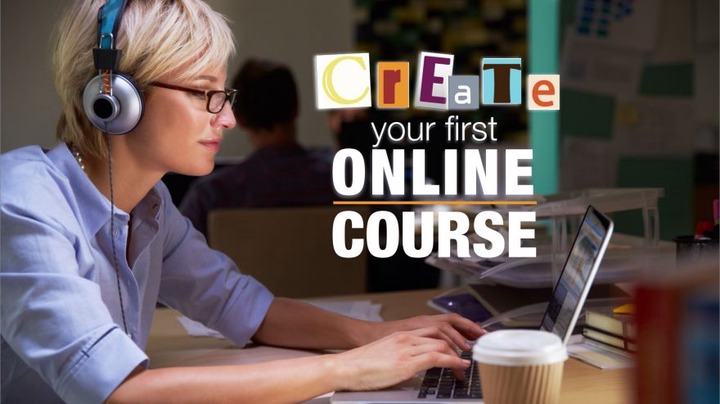 Since self-learning has become very common and preferred nowadays, you have a great opportunity to offer to learn material and content to the ever-growing population of self-learners. It is imperative to note that you do not have to market yourself as a superstar in the area. No on I interest in learning from superstars. The focus is the content. Getting the first positive review may be a daunting task and you need to be patient. But as long as the content and value are top-notch, you have nothing to worry about.
One of the best strategies I have learned, to make sure your content gets reviews faster, is inviting your friends to purchase it, after which they will leave a good review about it. When the first external review (not from friends) finally comes through, there you go. The money will just start coming in! You see that skill you are thinking may not be needed by someone else, stop underrating it. You may be very surprised to learn how many people are interests to learn about it. Take the chance.
As I, however, said in the beginning, everything requires a level of hard work and dedication. it might take you some time to do proper research and be confident to create a course. It may take a lot of time and dedication, to create a nice course, but at the end of the day, everything is worth the sweat.
INVEST! INVEST! INVEST!
We shall never stop talking about investing, as long as we are talking about personal finance. My followers know that this is my favorite point. it is, however r, not just a favorite, but the most practical approach to your financial freedom, independence, and goals. There is never a limit of how much you can invest, at what time. Investment opportunities for any amount will always exist. And, this is what I love about investing. You don't need a thousand dollars, to start investing, you need to start wealth what you have today, and build it towards the thousand dollars. How easy is that? Even if you have $5 as your disposable income, you can invest that initially and consistently. With time, it will build and you will be amazed by the power of investing and compounding.
You need to have a long-term mindset when investing if you want to reap large benefits. Do you know impatience and greed are the lead causes of failed investments or to put it better, failed investment journeys? Well, now you know. Do not fall into the trap of desire to redeem your investments simply because the share price of a stock you have invested in has risen in a given day. Do not be in a hurry to invest just because the share price has fallen in a given day. that is not a strategy. It is not far from gambling. Yes, you heard that right. I will soon write an article about the power of compounding and why only long-term investors reap the benefits. Follow my page and stay tuned.
FREELANCING /ONLINE JOBS
You reading this and you have some skills in writing, videography, social media marketing, photography, graphic design, etc. it is time to turn that skill into an income. there are many freelancing sites. As well, there are endless skills required in this sector. With proper research, you will learn which skills are in demand, at what time, and where to go, along the internet streets and offer those skills for a good amount of money. I have seen people making a living out of freelancing. I have seen people make thousands of dollars per month, from freelancing. The amount you get paid depends on your skill level and the quality of your work. It is like someone is outsourcing you to make something for them, either for academic or nonacademic purposes. this means they are outsourcing talent, and you need to prove that you got the talent.
 A SECOND JOB 
This important. It sounds cool. Having two jobs at the same time. This automatically means you have two sets of salaries. I have seen people in employment as consultants for two or more different clients. You know of doctors who work in more than one hospital, right? That what we are talk9ng about
While getting a second job is one of the easiest ways to diversify your income, it may be a tough appearance. you need to be a great time manager, you will need to sacrifice a lot of your free time, and also time for your family and friends is just not there. On top of this, your skills and talent must be top-notch, so that you can be entrusted to deliver quality service, on both jobs. You cannot compromise one job for the other. You will be sacked! Imagine juggling between board meetings, daily activities, etc., for two different employers? That may be too much to ask, but not impossible, but definitely, it is worth it
Learn what works best for you in your quest to diversify your income.
Content created and supplied by: ONE_KING (via Opera News )