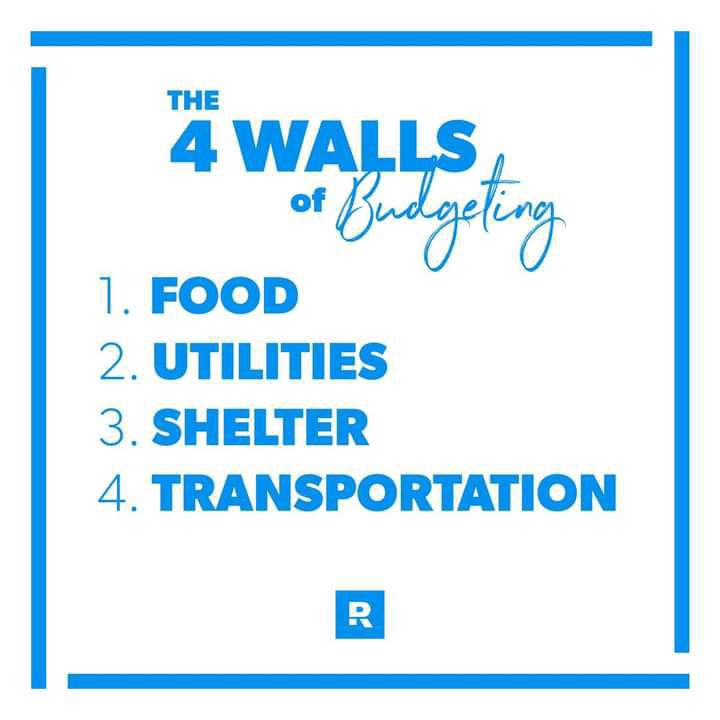 Basically, the four walls are the things you absolutely must pay for to keep on living. As Dave Ramsey lists them, the four walls are food, shelter, basic clothing, and basic transportation.
If you ever find yourself going through a tough financial season, remember to focus on taking care of your 4 Walls FIRST, and in this order.
In a budget, your monthly income is the amount you take home in each paycheck (not your total annual salary), as well as other amounts you may receive regularly, like freelance income, investment etc
Cover utilities before you pay your rent or mortgage. This is because in most cases, your lights or water risk being shut off before you'd be evicted.
During a storm, you've got to prioritize your expenses. Don't ever pay a debt before you buy food. Pause paying extra on debts and save money while you weather the storm. Once your income stabalizes, you can resume working the 7 Baby Steps.
Always remember - there's a light at the end of the tunnel, and you DO have what it takes to get to the other side of whatever situation you're facing.
Content created and supplied by: #lets_talk_about_it (via Opera News )