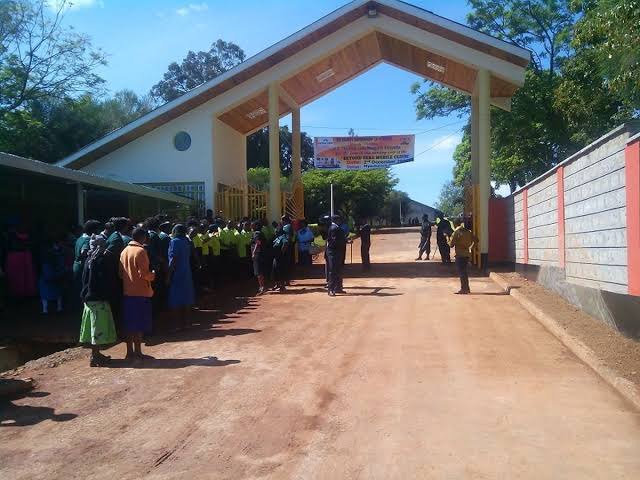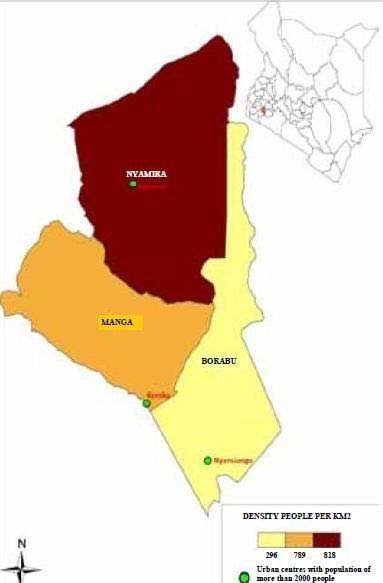 Nyamira county is county no. 46 as per the Constitution of Kenya 2010.It is one of the counties which are small in size in kenya.It is located in Nyanza region it has it's headquarters in Nyamira town with an urban population of around 41,668 (2009 census).
It was formerly known as Nyamira district separate from Gucha and Kisii districts which were merged in 2013 to form Kisii County. The main cash crops grown are bananas and tea.
The county has a population of 605,576 (2019 census). It is subdivided into the following sub counties;
1. MANGA headquarters are at Manga.it has Abagetutu as the dominant clan in the area.
2. NYAMIRA SOUTH headquarters are in Nyamira town. It has West mugirango constituency.it has Abagichora , Abasamaro and Abanyamatuta.
3. NYAMIRA NORTH headquarters are at ekerenyo. It has north mugirango as the constituency.it is home to Abakeira and Abakurati and Abanyakoni.
4. BORABU -Nyansiongo is the headquarters. it is the hub of tea farming. With many large plantation farms for tea .Borabu constituency is found there. Most people in the are are of mixed clans because it is a settlement scheme area.
5. MASABA NORTH - It is headquarters are at Rigoma . It is has Abagetutu as the dominant clan.It has Gitutu masaba as the constituency.
Content created and supplied by: @nyambisa (via Opera News )