Speaking at Benjamin Mkapa hospital where he is admitted, the Tanzanian finance minister Philip Mpango was overwhelmed by emotions as he remembered his friends who passed away and were buried while he was still admitted.
He said he wished he was there but he couldn't since he was unwell. The minister was still coughing as he gave the address. Besides him on both sides were two gentlemen who were unmasked. However, the rest of the doctors had their masks on.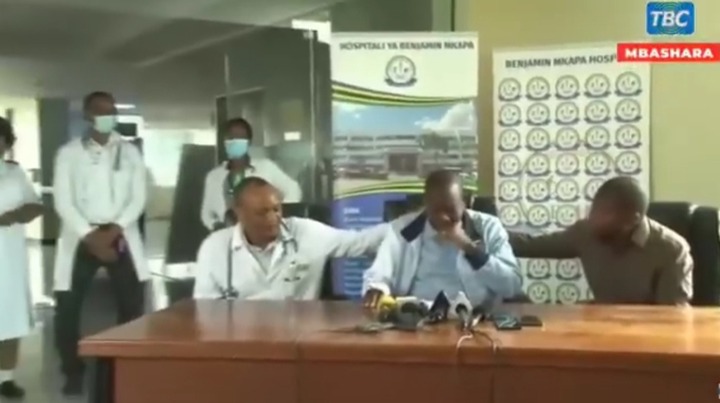 The minister did not say how his friends died of. But seeing the doctors wearing the masks is a good sign since the practice has been the opposite in Tanzania. The WHO pleaded with the country to embrace precautionary measures and report the virus situation.
It was sad seeing how the minister was broken down by the loss of his friends and family member. We send our sincere condolences to him and the country at large for the loss of the citizens. We also wish him a quick recovery so that he can continue discharging his duties and serving the people of Tanzania.
Watch the video here https://m.facebook.com/story.php?story_fbid=3771821526232919&id=100002153251720
Content created and supplied by: ActiveDisc (via Opera News )