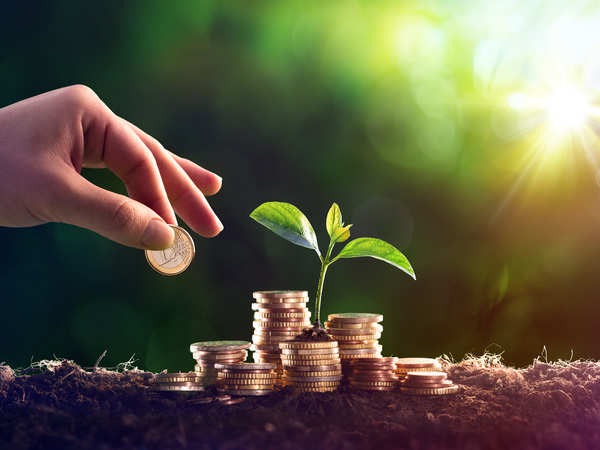 You do have a business idea that's great and what about capital?I know there is where you are getting stuck.No worries today i will be sharing with you where you can get your fundings for you to be able to bring your ideas to life.
1.Savings
The art of saving is simply putting aside a certain percentage of your income for that rainy day.Therefore for you to be able to do some savings you will be required to slash some of your wants,i know you are probably rolling your eyes thinking of the wants you've been eyeing for quite sometime but trust you me it's worth it in the long run and for that business that has been constantly on your mind.Savings can really catapult you starting that dream business and if you haven't started saving you are not too late to the party just with the amount that will be ok with you.
2.Friends and family
Your family and your friends can move you a great milestone when wanting to start your business,what you need to do is on a personal and more professional level you need to sit them down and explain your ideas and ask them for their support.Please note that i said on a personal and professional level this is because they are friends and family and therefore that will be personal and to be professional because this is a business and in this way they may take you and your ideas or projects seriously.Keep in mind that not everyone will understand your ideas and may not be interested and that's ok, don't be discouraged or have anything against them because it's only you who understands your vision best.Also note that some of your friends or family may want some of their money or all of their money back and some will just want nothing in return.Your friends and family are most likely to give you a loan at a low interest rates compared to financial institutions and therefore it's important to have an understanding and a written agreement in regards of the money given and the payment process to avoid colliding with your friends and family.
3.Partner(s)
For partner(s) you have to sell your ideas and find that person(s) whom you are in sync with in regards to your ideas and projects.There are different types of partner(s) i.e those who are active and those who are passive in decision making and therefore it's up to you to know the kind of partner(s) you would prefer working with since they both have their advantages and disadvantages which will require a little bit more of research.The good thing about having a partner (s) is in decision making since two heads are better than one and also cost sharing in capital and other expenses.
4.Investors
An investor is an individual that puts money into a business for financial return.The importance of an investor is to minimize risk and maximize returns.There are different types of investors i.e pre-investors,active and passive investors.A little bit of research will be required to know the kind of investor you would prefer.The question you have right now is where do i get an investor?You remember when i was telling you about friends and family that would like something in return therefore your friends and family can be your first investors.Also banks can be your other option and you might consider private investors.For you to secure an investor you will be needed to have your business plan in order and have a background and experience in the industry since investors don't want entrepreneurs to make mistake on their dime.
5.Financial Institutions
With getting a loan from financial institutions you need to having your credit score in order more so with the banks,you should also consider knowing the amount that you will be requiring since you wouldn't want to go through the process over and over,you should also consider the interest rates given since banks do have different interest rates therefore you need to visit different banks and get to know their interest rates.You can also consider getting loan from microfinance institutions most of them do offer low interest.
6.Savings And Credit Co-operative (SACCO)
SACCO is a self help organisation in which group of people stock their savings and offer loans to their own members.For one to be a member of a SACCO you need to buy shares making you an owner of the co-operative and need to pay a mandatory minimum monthly contribution.SACCO(s) do have higher interest rates on savings and Lower interest rates on loans compared to banks.Chamas are also another way, they work similarly to SACCO (s).Therefore you should consider getting loan from your SACCO or chams, if you aren't a member should consider joining one.
Let me know in the comment section which source of capital you would use or you have used before, don't forget to give a like.
Content created and supplied by: elwrites (via Opera News )