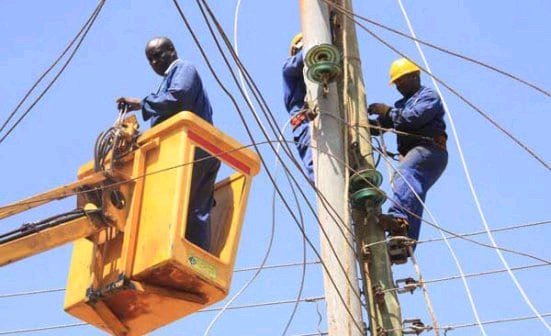 (Photo| Courtsey)
Kenya Power is a company responsible for all supply of Kenya . They own all electricity supply assets. Kenya power on Twitter has warned Kenya that tomorrow 24th Wednesday, 2021 there will be blackout in several parts of Kenya.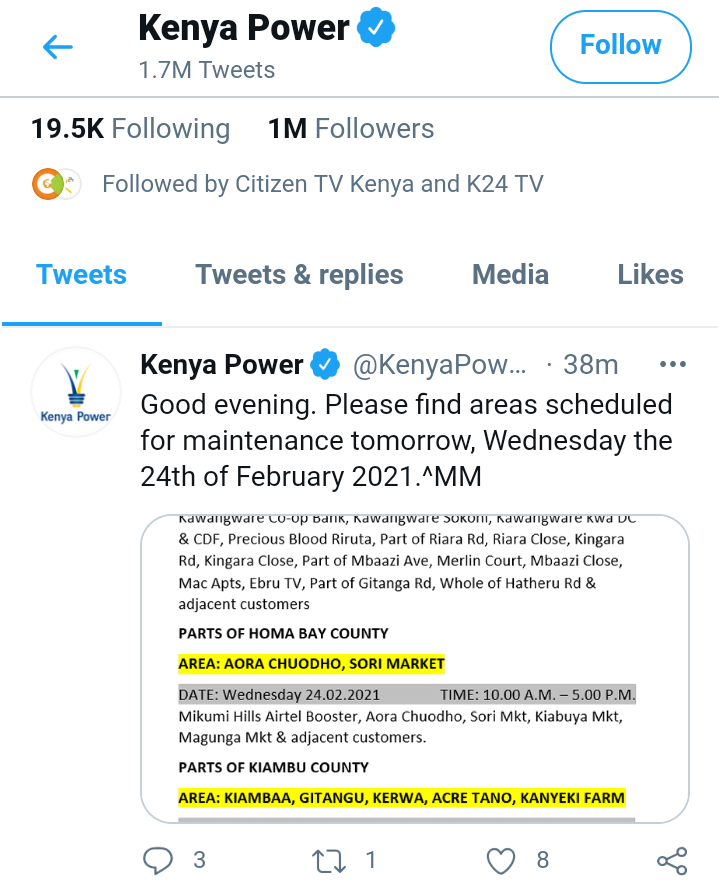 (Photo| Courtsey)
There will be power maintainance in the following regions: Nairobi Region, Parts of Homa Bay County and Parts Of Kiambu County. Below are the regions and time that the power maintainance is scheduled.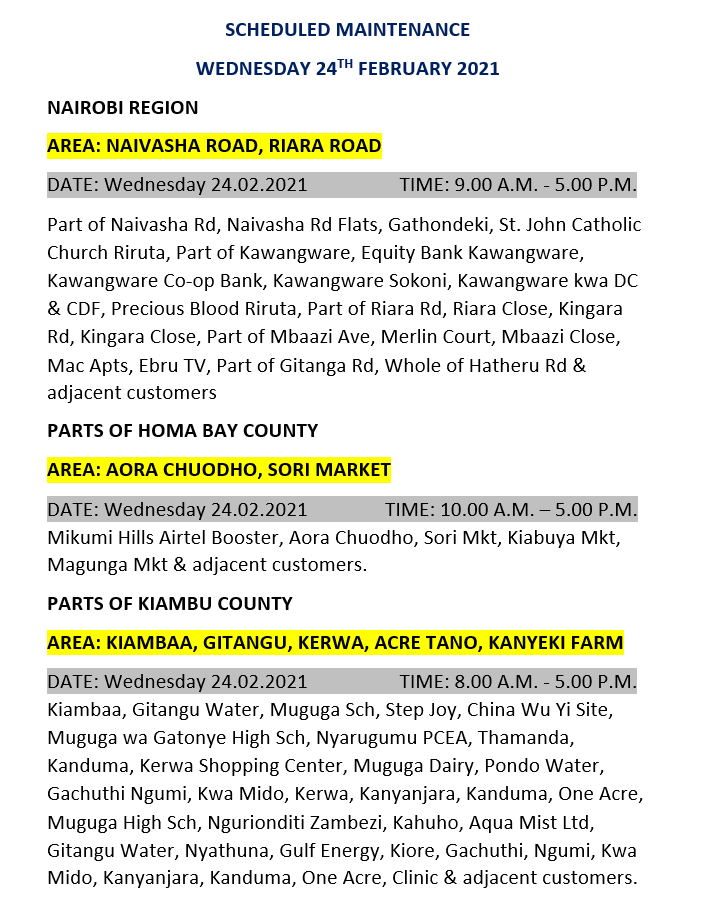 (Photo| Courtsey)
NAIROBI REGION.
Time: 9am to 5pm- Naivasha Road, Riara Road. Parts of Naivash road, part of Kawangware, parts of Riara road, part of Mbaazi road, part of Gitanga road.
PARTS OF HOMA BAY COUNTY.
Time: 10am-5am- Aora Chuodho, Sori Market. Mikumi Hills Airtel Booster, Aora Chuodho, Sori Market, Kiabuya Market, Magunga Market and adjacent customers.
PARTS OF KIAMBU COUNTY.
Time: 8am to 5pm- Kiambaa, Gitangu, Kerwa, Acre Tano, Kanyeki Farm.
Kiambaa, Gitangu Water, Muguga School, Step Joy, Muguga Dairy, Kahuha.
Content created and supplied by: MimiNaWewe (via Opera News )