The security situation in some of the parts of Kenya has been questionable. Possibly a result of the difficult economic times and the surfacing land issues between some communities in the country. In Nakuru County, some people will have to go without planting maize after an order was issued to block farmers from maize planting to restore security.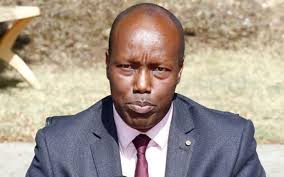 In a report by Citizen TV this afternoon, residents of Nessuit, Sigotik, and Misipei are the most affected. The security authorities in the region said that it has been a challenge for them to nab the assailants in the region who have been using arrows to inflict injuries on residents in the three regions over what has been referred to as a land issue.
The assailants have been using the maize plantations as an escape route making it hard to even shoot at them with fear of making the rest of the public casualties.
The farmers have been encouraged to plant other foods such as green peas and beans until from now to the end of the year to allow police officers to deal with the said perpetrators.
Tell us what you think about this approach by the government to restore security in Governor Lee Kinyanjui's county by commenting below.
Content created and supplied by: DerrickMaroko (via Opera News )