Monday (11th January 2021) Electricity Blackout Schedule.
The Kenya Power and Lighting Company do occasionally give out power interruption notices indicating areas that would suffer blackouts for a number of hours. The Kenya Power and Lighting Company do give the electricity interruption notices as per the rule 27 of the Electric Power Rules. The power rules explains that it is necessary for the power company to shutdown electricity in certain parts of the country in order to carry out several essential activities. In this case, the Kenya Power and Lighting Company do carry out maintenance and upgrades of their systems which supply electricity to the final consumers. In addition to this the Kenya Power and Lighting Company also do replacements of electricity lines, installations and connectivity of power in different parts of the country among other essential activities. This end up leading to many hours of an outage which affect many customers.
The power outages occasionally begins in the morning and end in the evening. This means that most people especially those who operate businesses are affected for a whole day. Therefore most of them suffer adverse effects due to the blackouts. Tomorrow, Monday, the Kenya Power is set to interrupt the supply of electricity in the outlined areas below. Those who reside in the listed areas should get braced for the blackout.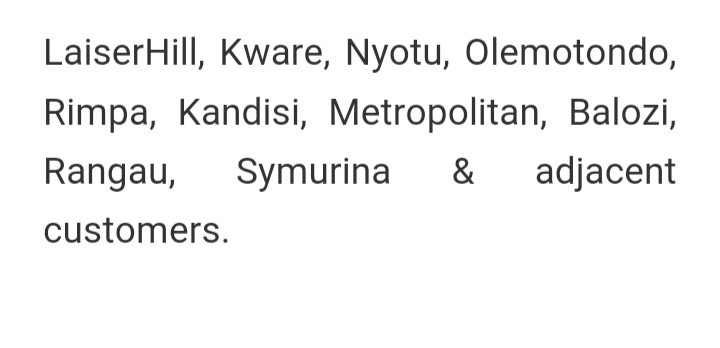 Content created and supplied by: KenyaPower (via Opera News )