It is absolute joy to thousands of kenya who had already been listed with CRB, due to failure of paying loans from various authorities this is after kenya Revenue Authority (KRA) on today march 14th 2021, announced that it has suspended all listing from credit Reference Bureau (CRB) as they have outlined all suspended activities in line with the president directives a few days ago.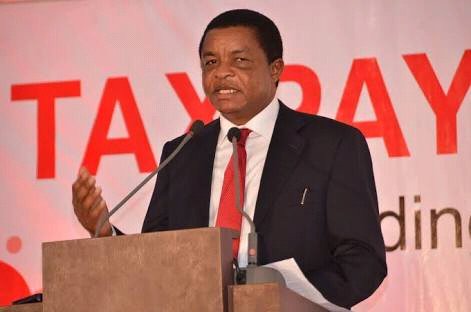 "taxes play a fundamental role in kenyan's sovereignty. We significantly fund our national budget through taxes".said the authority and things had turned out to be difficult due to corona virus pandemic where many people could not afford to repay their loans making some of the lenders to exit the market as they say that some people, borrow money with no intention of repaying back as We stopped lending in March through, April and May (2020) but we had to make decisions so we wrote off all bad loans.
We are currently only lending to the best customers those who understand that they have to pay," said Kevin Mutiso,chairman of Digital Lenders Association of Kenya (DLAK).
The following measures has been proposed: Reduction of personal income Tax top rate(PAYE) from 30% to 25% and 100% tax relief for persons earning up to ksh 2400 this due to following the adverse financial effects caused by the covid pandemic, many Kenyans have experienced a short fall in their incomes.
After the government put more efforts in containing the spread of the disease, some businesses have slowly began to pick up even after returning in the market after the pandemic some lenders are afraid to give loans to people who are not capable of repaying or those with bad credit score.
Here's how to determine your CRB status easily: Logging to Metropol website and CRB services can be found in the Metropol website. Registration is required at a fee of Kshs 50 through the various numbers displayed on the website. Once the registration is complete, an SMS is sent to you with your unique PIN, reference number and a link which leads you to determining your status.
Alternatively, one can dial *433# on the phone and follow through using your safaricom customer line about 1.72 million workers were rendered jobless, resulting from the novel codid19 virus spread.
Consequently eating into many businesses cash flows pushing millions of Kenyans into opting into quick and cheap loans consequently, a number of them fell into the debt trap leading to high incidences of debts default borrowers defaulted on 73.5billion bank loans in 10 months to December alone highlighting the magnitude of covid19 induced economic hardship that triggered massive layoffs and pay cuts for workers.
Content created and supplied by: Latest22 (via Opera News )