The founder of Text Book Center among other big businesses in the country, has unfortunately passed on on 6th April in Nairobi. Known to many as Bachubhai but real names are SV Shah. The family of the late business mogul has confirmed a few moments ago.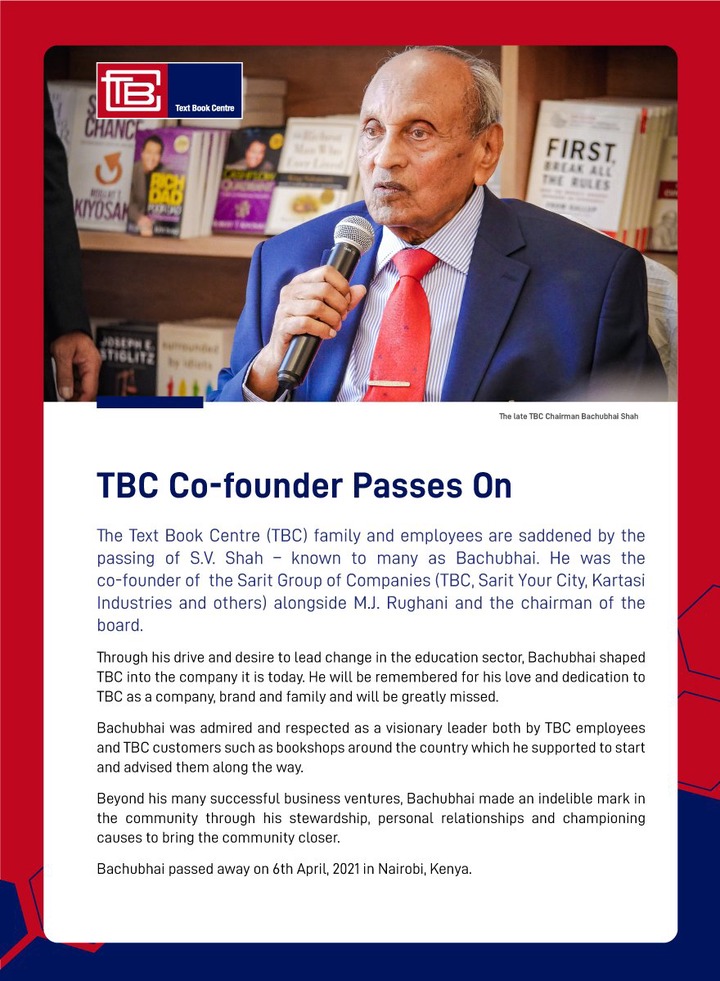 Picture courtesy.
The Sarit Group of Companies was founded by SV Shah. It is a conglomerate of Text Book Center, Sarit Your City, Kartasi Industries among other big companies.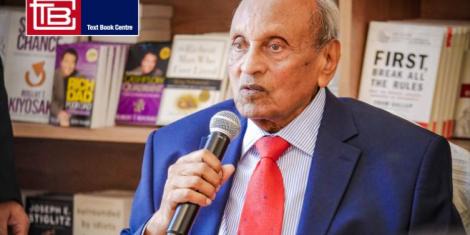 SV Shah. Picture courtesy.
His love for education was the drive to make Text Book Center one of the most successful business in the country. Employees of the company loved him very much, referring to him as Bachubhai.
He was the co founder of the large company alongside MJ Rhugani. He will be greatly missed by the country and the employees of Text Book Center among other companies. He lives behind a legacy that cannot be equaled for a long time to come.
Content created and supplied by: Kimaniosoro21 (via Opera News )