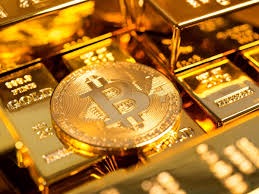 These days bitcoin is one of the most talked about subjects in the global financial industry. after various experts predicted that value for this cryptocurrency will spike once again , bitcoin managed to not only top the 2017 record , but breeze past the expectations . The original predictions were that bitcoin will top 2 million ksh but the value will not go over that number.
The value of one bitcoin today is 6.8 million Kenya shillings.
Mining and trading
The leading way to earn bitcoin is to mine it. mining : a process in which miners are given the task to record and verify every transaction made with bitcoin. In doing so, they solve complex puzzles . Mining requires a lot of time, patience and intelligence.
After miners earn a certain number of Bitcoins, they look for a ready market and sell it making a profit. This part is not as simple and as easy as many would think. Bitcoin has a very high volatility rate. That means that its price fluctuates quite often.
It is almost impossible for miners to predict when is the best time to sell their bitcoins as they cannot foresee what the future price of it will be . But some experts can. Trading sites possess advanced artificial intelligence systems which collect all the data on the market on bitcoin and use it to make a very accurate prediction of what Bitcoin' s future price will be.
Buying and reselling
Almost the easiest way to make profit with this cryptocurrency, but expensive. Some people do not choose to mine bitcoin for various reasons, so they opt to buy them at a certain price and wait for the perfect moment to re sell them and make a profit.
This can pay off in some cases. For example, after bitcoin reached its peak value in 2017, it plunged in a matter of 2 days and spent the whole of 2019 trying to stabilize .during these times , the price of one bitcoin dropped almost to 500,000 ksh . If any people bought bitcoins at this value , they have the chance to make a huge profit if they re sell now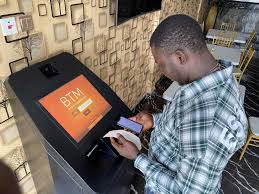 Content created and supplied by: de_vancy (via Opera News )