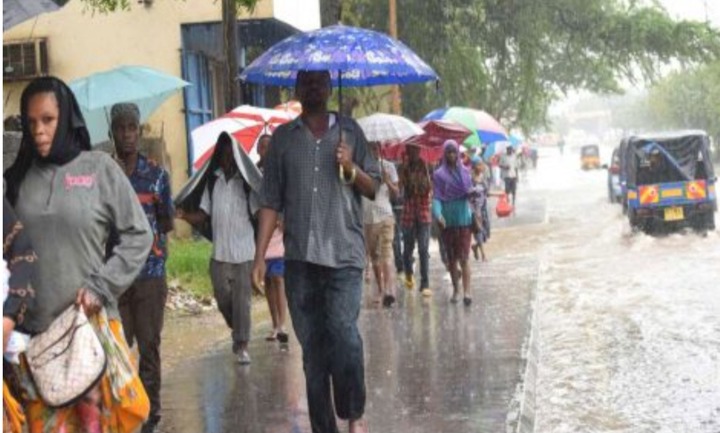 February is always known to be a hot months with little rainfall. The month marks a critical transition point for farmers who prepare their lands for the new planting season when the long rains begin in late March or early April. However, this year's February has been occasioned by low temperatures and moderate rainfall across the country.
Now, the weatherman has come out to highlight the reasons for the cold season sweeping across the Lake Victoria basin and Highlands parts of central and rift valley. According to the Kenya Meteorological Department the cold season is as a result of the shifting of the Intertropical Convergence Zone (ITCZ). "While February is normally a dry month, the rains being experienced now in the Lake Victoria Basin regions; Western Kenya and the Central highlands including Nairobi are due to the shifting of the Congo moisture band (meridional arm of itcz) into Eastern Africa Countries" said Kenya Meteorological Department through a tweet.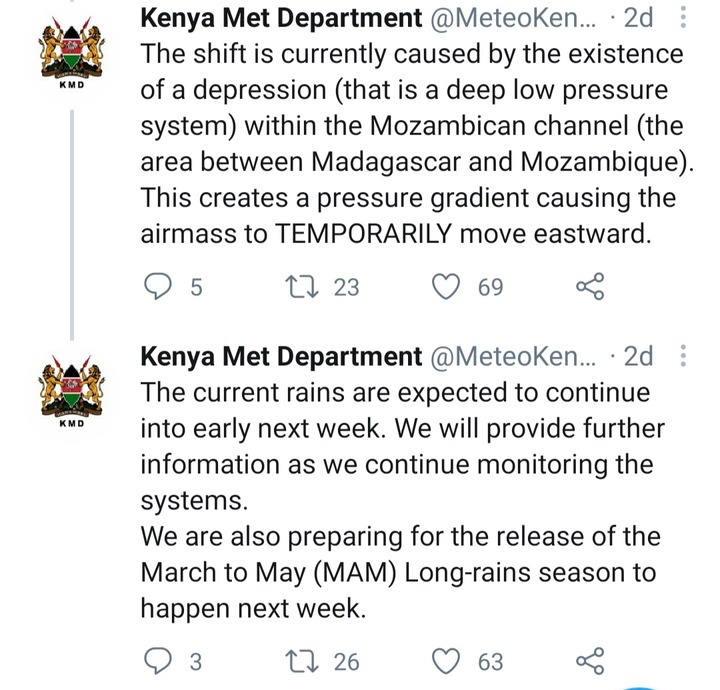 The rains and the cold season according to the weatherman are expected to continue until the end of February. The department has reiterated that they continue to monitor the situation as the country approach the March to May (MAM) long rains season. It is unclear whether farmers have used the February rains to plant or they are waiting for the long rains.
Content created and supplied by: SOduma (via Opera News )