The day was all good and everyone in Olkalou Market was carrying on with his/her own activities. The town is growing rumpantly making its population go high. Most of the people stay in town and gave built their business premises scattered all over the town. The population is far much higher than expected as the area has shown drastic growth in the recent past.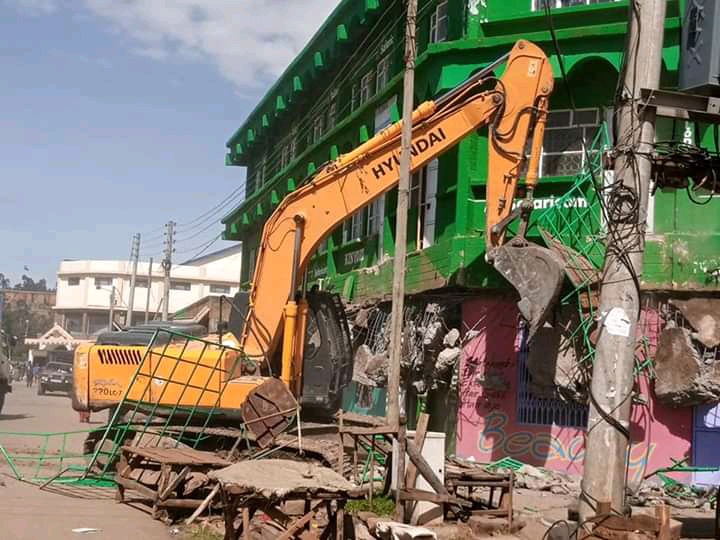 Today was a bad day for them when an excavator came along started taking the buildings down. The building which were less than 100 meters from the road were being brought down. Some major buildings that had been in place for the past decades are being taken down by the Railways authority. Any building situated closer to the railway line are being brought down with zero mercies. They had been informed earlier but the people never took it into consideration. The law dictates that before displacing someone, you have to give a grave period for relocation.
It's also obvious that before establishing a premises, you need to check its proximity to any government parastatal or resources. The government can just wake up one day and decide to make renovation to it. You may be directly affected by such actions. Let's have a look at the government land plan before setting up our own. Suing the government to the government will do you more harm. Just obey whatever they say.
Lands near roads and railway lines are all government properties. Don't establish your own around them. You will suffer a great loss when the government is planning to increase the roads or even expand the railway lines. This made the Olkalou residents suffer as their buildings are being taken down.
Content created and supplied by: Lennoxlewis (via Opera News )