I know that many of you work hard day in and day out and you are trying to build something but I'm asking you to STOP building, working and grinding!
•
Put the tools down!
•
Most of you don't even know what you're building. You have some faint idea of what you want but you have never taken the time time to design it and draw it out and plan it.
•
The great buildings you see each day around your city were all designed in specific detail well before anyone got a shovel or a jack hammer and maybe it's time you invest in the designing phase for a few days or a week and design your blueprint and your masterpiece of a life.
•
You have to design it before you can build it and that means sitting down and thinking about what you want your life to be like and how you are going to make those outcomes and experiences a reality.
•
If you don't design and plan your life out you will have to settle for what life gives you and I know deep down inside that's not what any of you want.
•
You better pull out your pencil and paper and start designing the life you want and once you know what that looks like, break it down into simple steps and processes that you can actually execute.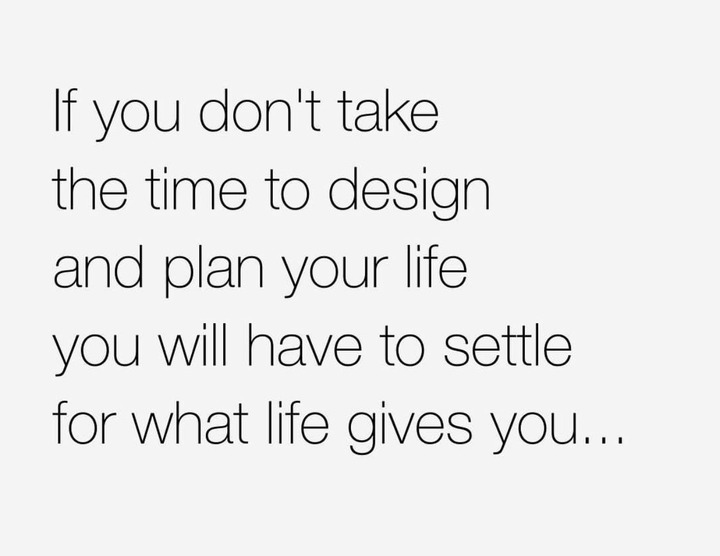 •
Know everything there is to know about your goals, what's required, how much time and resources you need to make it happen.
•
Finally, don't forget each goal you set needs a specific time frame, so it becomes tangible and achievable but most of all creates a sense of urgency within... so you get up and get moving!
•
Content created and supplied by: Shaddien (via Opera News )