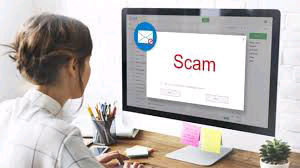 Many people have found their email account hacked because they lacked some of these knowledge. You should be aware of phising,DNS poisoning and malwares.The only way to browse safely without a hacker tracing you is by;
If you get an email which you suspect is from a bad person,mark it as a spam
Enable Ad blocker always as you browse.This will protect you from malicious cites.
Do not use rooted Android phones to browse online.Some hacker somewhere can send you viruses.
You should like using free WiFi.This is for the safety of your vital data.
You should never save save passwords on Google.
If you are interested in my article,you can follow me and you will see more of them.
You should start to use VPN.They are always private and a hacker cannot track you.The data you send cannot be reached by any hacker.Though VPN are always paid for.
You should not use weak passwords like the date of birth on the Google.
Content created and supplied by: Xxyzw (via Opera News )