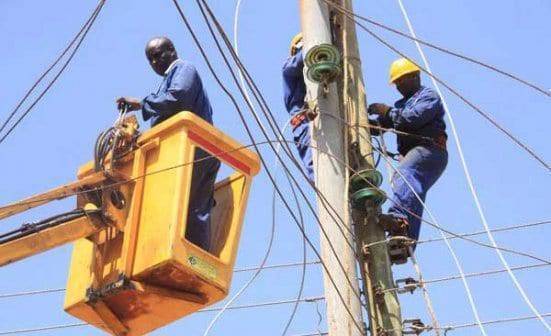 Another long power blackout is scheduled tomorrow (Wednesday, 10th - February) by the Kenya Power and Lightening Company.

The Kenya Power has announced yet another outage expected to affect the residents of different parts in various counties. The Kenya Power has highlighted that the listed areas below will experience the set blackout from morning to evening hours. The power blackout is scheduled so that KPLC can manage to do maintenance and upgrading of the electricity supply systems. Additionally the Kenya Power does the installation and connectivity of electricity in areas that have no access to power as well as to people who have not yet been connected to the national grid system. This explains the reasons for the scheduled power interruption.
Occasionally, the Kenya Power also does the repairs of electricity systems which might have been accidentally damaged or those those that may have been sabotaged. For example damaged transformers or fallen power posts makes the Kenya Power to cut the supply of electricity so as to repair them. The outage may also be unplanned but at such a time, the blackout is usually caused by technical issues which the power company responds to promptly.
Tomorrow, the blackout is set to affect several areas as stated below:
In Nakuru County, the areas that will face the scheduled power interruption notice indicates that the areas where the power will be shut down includes Ngata area and Sian Roses. The blackout will start at 9.00 A.M. and end at 5.00 P.M. In Bungoma; Kaburengu, Sango, Butali Sugar areas will be hit by the blackout for nine hours from 8.00 A.M. to 5.00 P.M. 
In the Coastal Region, parts of Kilifi County is scheduled for a long electricity outage. The interruption will affect Junju and Kanamai areas for several hours. Those who live in the listed areas should therefore need to get braced for the long power shutdown.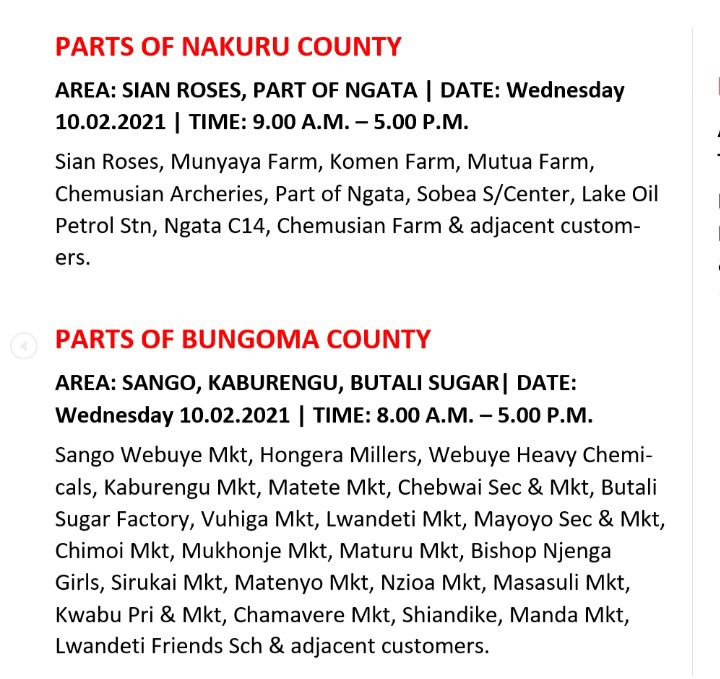 Content created and supplied by: KenyaPower (via Opera News )