Especially smartphones hangs with various reasons as you will see herein and you will also learn how to fix them .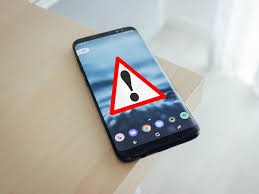 Reasons Why Your Smartphone Hangs
1.Small Storage
Some smartphones have low storage due to carrying many apps , videos , games and photos .If your phone storage has been used over 85% then your smartphone is at risk of hanging . Your smartphone needs enough storage to process activities without interruption .
2.Overheating
Your phone heat should be about 36 degrees , if higher than that it may make it hang . Overheating can be caused by continuous usage on videos , games , and other apps .
3.Malware Apps
Downloading some apps from unknown sites may contain viruses interfering at the background of your phone making it hang .
4.Old Software
Your phone software if outdated it can cause your phone to hang . Other phones updates there software automatically and others needs manual software updates .
Fixing Your Smartphone
1.Un stall Suspicious Apps
Apps downloaded from suspicious sites may contain viruses making your phone to hang . So the best option is to un stall any suspicious apps .
2.Download Updated Software
Download and install latest software to fix hanging problems related to outdated software .
3.Use Portable Memory
To give your phone enough space for apps to function well you need to equip your smartphone with external SD card to carry large and extra files you mar need .
4.Apply Antivirus
Download an antivirus app to help scan and fight against viruses and unnecessary files that may be causing your phone to hang .
5.Clearing App Data
Frequently used apps may be storing unnecessary data that may be causing your phone ram clogging to hang . So clear data on frequently used apps .
6.Reset Factory settings
Firstly you will backup your data before resetting your phone`s software . Resetting your phone will delete all downloaded data , files and apps that may be clogging to make your phone hang .
7.Cal-care Phone Providers
If the methods above are not giving you a solution to your phone hanging problem then just take your phone to your authorized company providers like TECNO or others to help fix the phone hanging or freezing problem .Do you know any other way to help in hanging phones ? Drop your comment on the comment section below , like , share and follow for more updates from starone .
Content created and supplied by: starone (via Opera News )