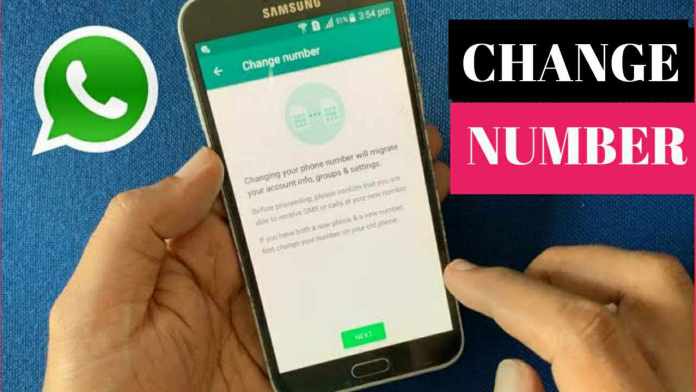 Whatsapp allows you to change phone numbers easily without losing chat. I'm going to show you how to do this successfully.
To make the process of swapping your phone number easier, Whatsapp has a separate feature for it. By taking use of this feature, you can easily update the old number with the new one.
It's not only this, but information about the number you have changed under this feature is also automatically given to all your contacts.
Before initiating the process of changing the phone number, insert the new SIM card in your phone and make sure that SMS and phone calls are coming or not on the phone. Also keep in mind that your old phone number should still be registered on your WhatsApp.
You can check the background mobile number by going to the settings menu of your WhatsApp. Your name and phone number will appear on the screen. Now follow the steps below and change your WhatsApp number.
Open WhatsApp>>click on 3 dots>>change number>>next>>enter old phone number and new number>>notify contacts>>click on done button.
Source: technewztop.com
Content created and supplied by: Schemmer (via Opera News )