Here are some exciting and yet simple ways to open your padlock in case you have lost your keys or just trying to have some fun.
1.) Using a sand paper. Use a sandpaper to scrub one side of the lock that has tiny holes on them. Scrub until the holes containing the bolts are fine and visible enough. Now use a scarpel to remove the upper hole cover which is usually small. Once you remove all of them, pour out all the bolts. You can now use anything to unlock it.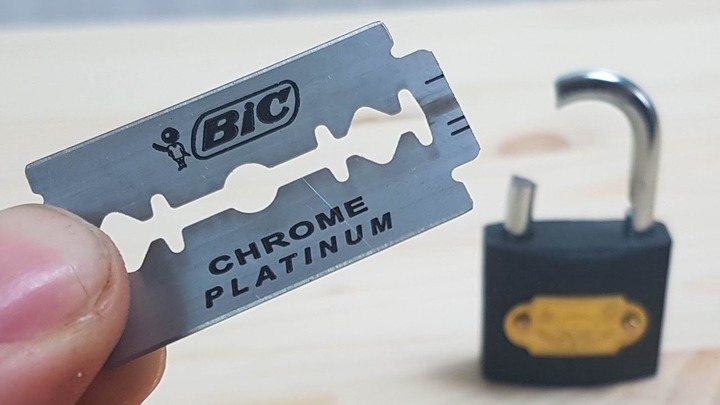 2.) Using a new razor blade. Hook your razor blade to a plies to help you with the grip. Now using a razor blade, cut on one of the aluminum lock steadily.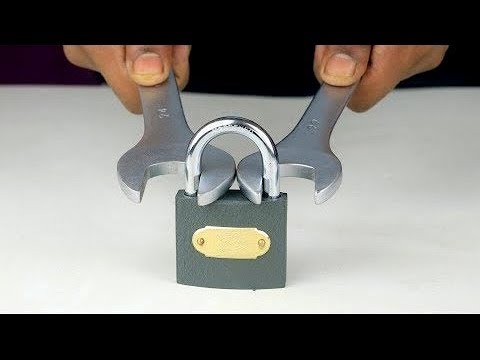 3.) Using two spanners. Adjust your two spanners in a way that they both fit into the middle part of the lock. Now pull the spanners inwards together until you break the lock on one side.
Thanks and share.
Content created and supplied by: MindMaster. (via Opera News )