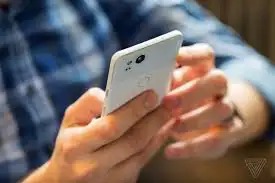 Tracking messages and phone calls is not that easy so herein you are going to learn on top apps that will help you to achieve the goal . You will also learn how to use a target phone on tracking . Below are the suggested ways of tracking .
1.Highster
This is a and phone call software . It will help you track messages and calls made in your target phone . It will also help retrieve old messages and calls for your review . The software will also track social media videos and messages such as activities your target phone is doing online including the GPS location .
2.Phone Specter App
This is an app to track your phone of target . It will spy your phone of target without having it in your possession .
3.Check Call Logs
In this one you will take the target phone and check the last call logs and see anything suspicious like the most called number plus the time it is called since official calls have time limit . If someone deleted you can go to the show-caller or true caller and you may be able to see call history since those apps store the call information which is mostly forgotten to be deleted .
4.Messages
The most loved messages are always saved in the draft folder , so it is good to check them there . Some people delete inbox messages and forget the sent box . You can also use messenger inbox , Instagram or twitter where many people do not delete messages in those inboxes .
5.Online Activities
Monitor the last seen in WhatsApp and other inboxes like messenger and Instagram which shows last time logged in . Also monitor Facebook online activities whereby you can see them online and what they are posting and commenting to some of their friends . Which other way do you know about tracking someone ? List them below , like , share and follow for more updates from starone .
Content created and supplied by: starone (via Opera News )