Hi guys as a beginner I didn't knew much about the way opera news hub works. But, then I stumbled upon a neat trick that which I would be able to share my articles on social media and also on opera news hub platform.
Surprisingly people started asking me how I was able to mention them. They were definitely wondering how I pulled it because they weren't following me, but here I was mentioning them on opera news hub. Well come to think about it mentioning people on opera news hub works when you do follow that person even if they don't follow you back. And they are called the Squad.
So I have created some steps so that people who are newbies like I was, on the subject matter to really get some understanding. Through those steps you will also learn how to share your articles even on social media to reach more audience and clicks. These steps are achievable on the opera news hub app through a smartphone.
Step 1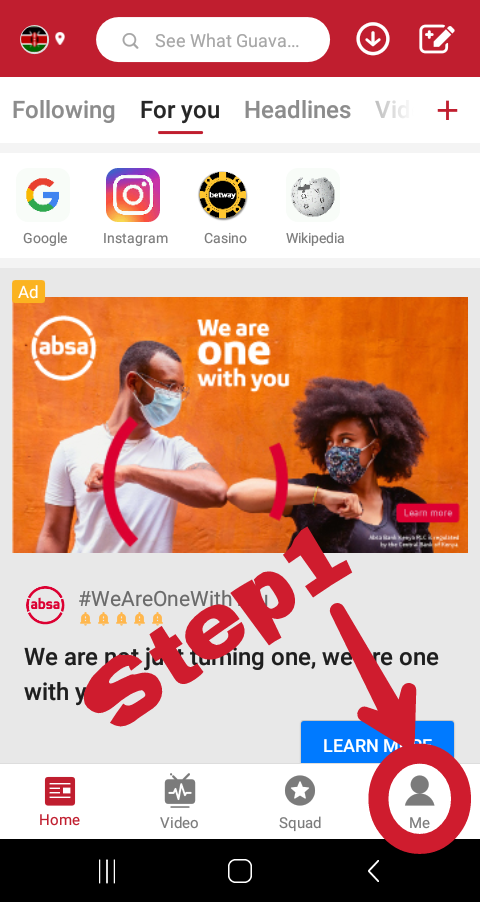 When you launch the opera news hub app you get to see an interface like the one above. Down below you can see an arrow pointed to a section named 'me' you just click there and go to step 2.
Step 2
After clicking that section you will notice that you've be directed to your personal profile. It shows your own information like if you are a verified editor etcetera. But on our case if you are verified you can just click on 'my profile' it's circled and pointed by an arrow.
Step 3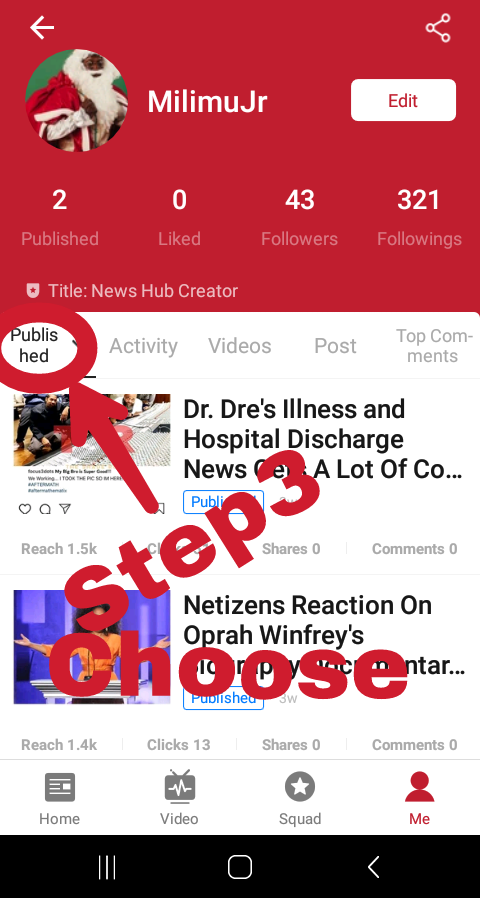 On step 3 it shows your profile especially your articles, activity, posts, videos and comments. Now to share your published articles or even create a post of it on opera news hub. You click on the article section and then choose the article you want.
Step 4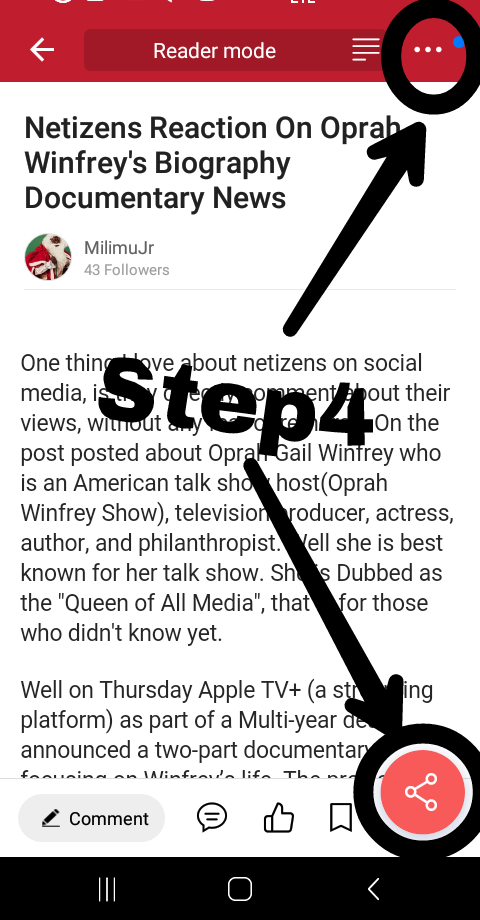 On this step it is where the sharing comes about. You might choose, the top right corner which shows three dots. It will give you option to share or even the bottom right corner. Both have same options so if you click them, a pop up will appear.
Step 5
The pop up that appears, gives you options either to share on the opera news hub 'squad' or even on social media. You can even copy the link of your articles through this section. This is the end of the road about social media sharing now let's continue with mentioning of the 'squad'. You just click that pointed and circled option there (step 5).
Step 6, 7 & 8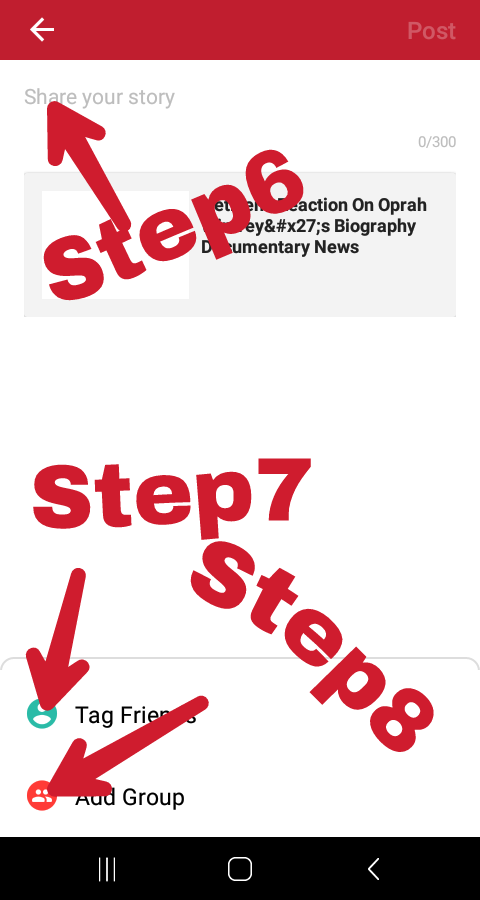 The opera news hub 'squad' option now gives you an interface like the one above on your device. On step 6 you can write something sharing your story and it is not a must you write something there but for the case of more engagement of your articles, you should.
On step 7 and 8 it is more about tags those that earlier I was referring to as mentions. Step 7 has an option to tag friends. It is limited to 300 words you should note that. Step 8 has an option to tag a group and it is limited to only one group. If you click on any of them you will be directed to another page like these ones below.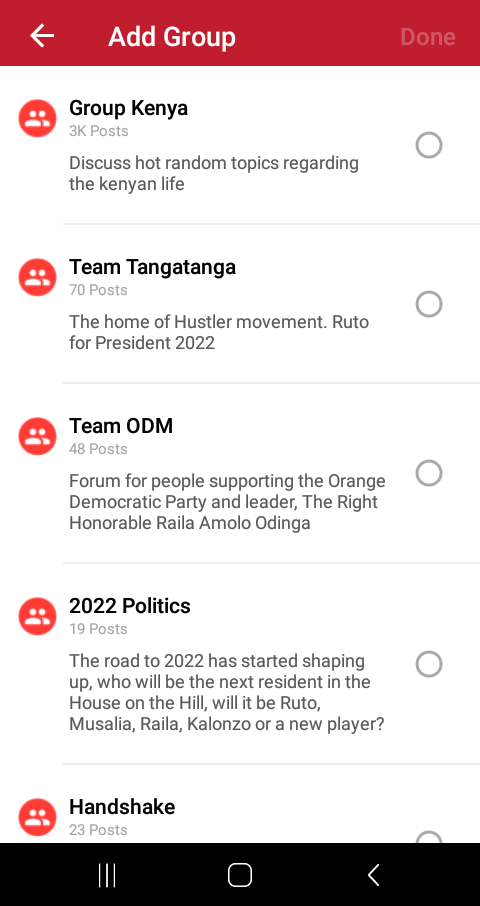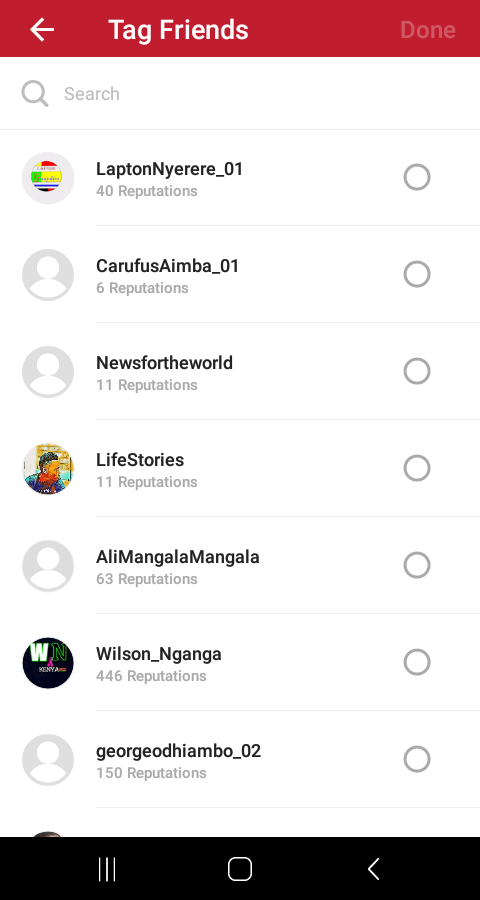 So, when you are done you just post it and opera news will verify it for validity checks so that it can be posted.
Thank you for coming this far with me in learning more about tags and shares on opera news hub. I hope I was informative enough. For any queries or suggestions please feel free to comment on the comment section.
Content created and supplied by: MilimuJr (via Opera News )