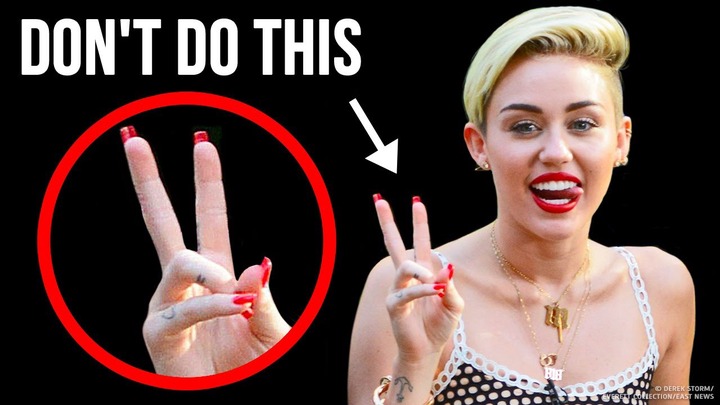 (Photo courtesy)
It is very normal for people to take photos for remembrance or to post them on social media apps such as Instagram, Facebook, Twitter and WhatsApp. There are many styles people like posing with, on of the common ones is the peace sign.
What you don't know is that the peace sign can land you in danger. Researchers in Japan managed to scan and copy fingerprints of a certain photo taken 9 feet away. This can be done as long as the photo has a normal quality and has good lighting.
Many banking apps use the fingerprint to login to a personal account. Cyber thieves can use an image of you rocking a peace sign and use it against you. They will get your fingerprints and use it to login into your accounts especially banking apps without your knowledge.
You may end up losing your money and personal information. Note that if your smartphone has a good camera, avoid showing off your hands. The better the image quality the higher the risk
Content created and supplied by: GechNews (via Opera News )